LGBTQ icons: Christina, Queen of Sweden
The queer woman who impressed the world with her intellect and desire for knowledge.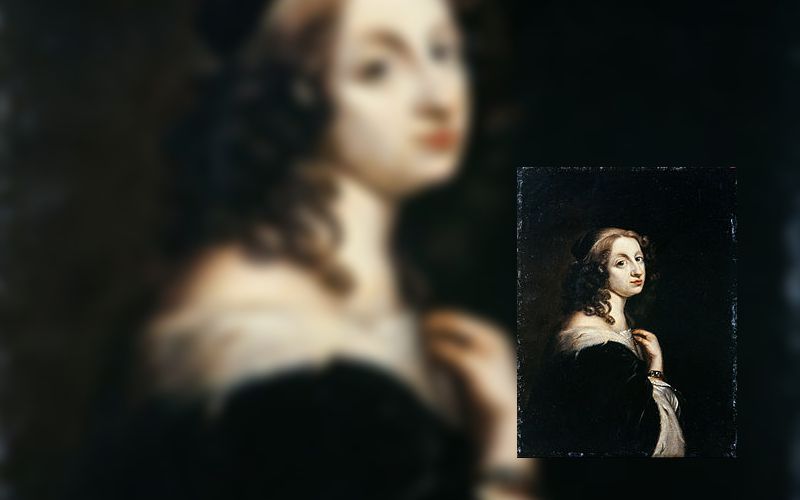 As we continue our celebration of queer people throughout history, let's take a look at the extraordinary life of Christina, Queen of Sweden – the 17th century monarch who defied gender norms.
Early life
Born in 1626, Christina was the third child of the Swedish king Gustavus Adophus.
Her older siblings both died as infants.
The king was very fond of Christina, and recognised from birth her eligibility as heir to the throne.
Coronation
Following the death of the king on the battlefield in 1632, Christina was crowned in 1633.
Education
As monarch, Christina was educated as a royal male would have been. She received lessons in religion, philosophy, Greek, and Latin. She was also taught politics. Her tutors and advisers noted her intellect and thirst for knowledge. She was a committed student, often studying for ten hours a day. She went on to learn multiple languages – German, Dutch, Danish, French, Italian, Arabic, and Hebrew.
Personal life
Christina refused to marry. She shared her bed with a woman called Ebba Sparre – it's widely accepted that theirs was a sexual relationship.
Abdication and exile
In 1654, Christina abdicated the throne in favour of her cousin, Charles Gustav.
Converting to Catholicism, Christina travelled to Rome, where she was welcomed by The Vatican.
She died in 1689, aged 62. She was buried in Rome.