LGBTQ Icons: Eleanor Roosevelt
The queer woman who redefined the role of First Lady of the United States.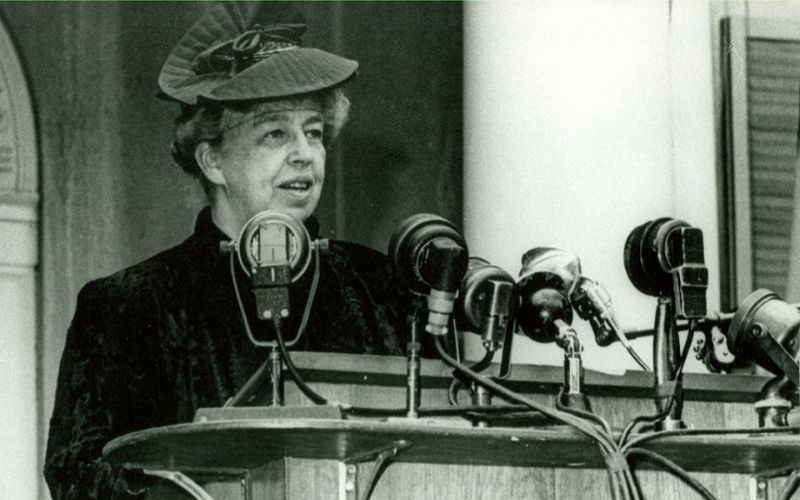 As we continue our celebration of queer people throughout history, let's take a look at the life of Eleanor Roosevelt.
Early Life
Born in 1884, and raised in New York City, Eleanor was a niece of President Theodore Roosevelt.
The Roosevelts were a wealthy family, and part of Manhattan's elite social class.
Eleanor's parents both died while she was still young. From the age of 15-17, Eleanor studied at a private school in London.
Marriage
In 1902, Eleanor met Franklin Delano Roosevelt – a fifth cousin of her father. They were married in 1905 and had six children.
Politics and Activism
Both Eleanor and Franklin had been active in public life and politics for a number of years. When Franklin was elected as President of the United States, inaugurated in 1933, Eleanor was reluctant to assume the traditionally domestic role of First Lady.
With support from Franklin, Eleanor redefined the role of the First Lady. She was the first presidential spouse to hold regular press conferences. In 1940, Eleanor became the first First Lady to speak at a national party convention. She also wrote a daily and widely syndicated newspaper column, and was also the first First Lady to write a monthly magazine column and to host a weekly radio show.
Eleanor was a vocal supporter of the Civil Rights movement in the United States, and played a high profile role during World War II.
In 1945, President Harry S. Truman appointed Eleanor as the first US delegate to the United Nations General Assembly. Eleanor played an instrumental role in drafting the Universal Declaration of Human Rights.
Personal Life
One of Eleanor's close friends was aviator Amelia Earhart. However, it is the relationship with Lorena Hickok that has attracted most speculation. Hickok was a reporter who met Eleanor while she was covering Franklin's election campaign. The two became very close. Eleanor wrote daily letters to Hickok – the letters often included effusive terms of affection. While there is some debate as to whether or not the relationship was sexual, most researchers appear to have concluded that it was.
Eleanor died in 1962.