Life during Lock-down - reporting from Covid-19 quarantine
David Luca looks at how this pandemic is impacting the LGBTQ community.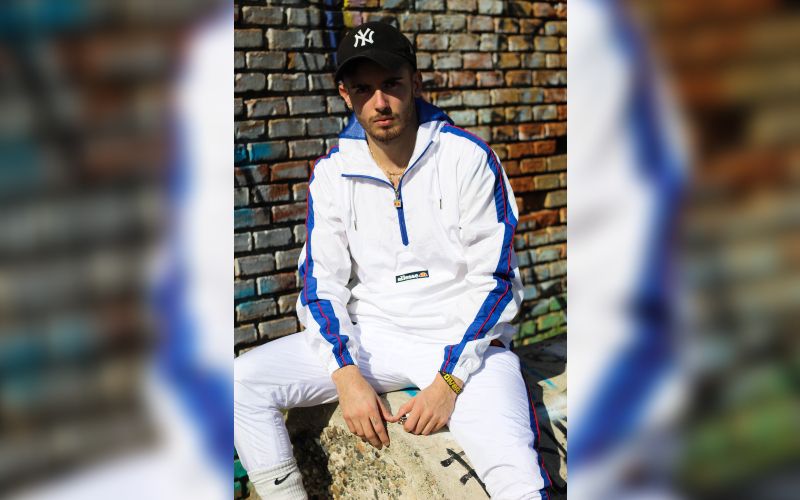 Over the years we've had hysteria about swine flu, bird flu and a number of other health scares, but here we are finally facing a situation we didn't think was possible. Europe is in quarantine.
Catastrophic scenarios we never thought possible seem to be the running theme of the last four years, and 2020 is no exception. I'm writing this from my bedroom in Malaga. As of today, Spain has passed 5,000 cases and the nation is in a state of alert. The government has asked all citizens to self-isolate and only leave for essentials like food and medicine.
After Italy, Spain is now the worst affected country in Europe. The current quarantine measures should help us slow the infection quicker than our cousins in Italy, but we won't know for sure until about two weeks time. A lot of people are talking about the economic consequences. Officially, 11% of the Spanish economy relies on tourism – that is not including the hospitality sector. Unofficially, the number of people who rely on night-life and tourism is even higher.
How has it affected me? I quit my day job just before Christmas to work on an LGBT tourism magazine I wanted to launch this spring. When the virus began to take hold in Europe, I pushed my launch date back to Autumn and applied for a job in a fetish shop in Torremolinos. I was offered the job soon after my interview but sadly the next day the
owner let me know that he was planning to close for the foreseeable future. I used the last of my savings to buy alcohol, gloves and two weeks of food and an hour later the government announced a state of emergency and recommended that every citizen begins a 15-day quarantine period at home.
I feel like I've been quite lucky. I have a stable income from XTUBE, but most of my friends don't have the same kind of safety net that I do. The effect on the Queer community is going to be huge. A lot of queer people in Spain work in the black-market – monthly social security payments of 250€ are unthinkable when you make 700€ as a drag queen and have to pay 300€ in rent. While many gig-economy workers will be covered legally; the escorts, gogos, porn actors, bar staff, drag queens and DJ's are going to be left with high rents, no income and no state aid.
I live in Malaga, just next to Torremolinos – the biggest LGBT destination on the mainland. Our clubs, shops and LGBT businesses closed on Friday and will likely remain closed for two months. The social and economic effects are going to be drastic.
All of my friends are worried for their futures. No one knows how long these measures will be in place nor how long it will take for this to pass. If we are lucky, we will beat it in two months like China appears to be doing right now. If we are unlucky then this will go on a hell of a lot longer. The most important thing for us all to remember at the moment is that health is our priority. Unlike the UK, us Europeans have a sense of society and social understanding at a government and social level. Many young people began self-isolating early including business owners who chose to close and give their staff sick pay before the state of emergency was in place. It is a real shame the UK isn't following suit.
I've been reading about the impact on the LGBT+ community in general. Covid-19 is a virus that affects the respiratory system. Rates of smoking are 50% higher in LGBT+ people meaning we as a community are at greater risk than our cis straight counterparts. Not only that, rates of HIV and cancer are higher in our community as well. Any condition which compromises our immune system puts us at a greater risk of death from Covid-19. So, for those of you out there still going to bars, still keeping your businesses open, you are putting our community at risk. Yes, we are struggling here in Spain and Italy but the measures we are going through will save lives and hopefully will allow our economies to recover quicker.
Rant aside, my quarantine is going exactly as expected. I've eaten my two weeks supply of Twix in 24 hours, I've gotten through nearly half of my biscuit supply and I'm bored as hell. My flatmates and I are going to play card games a little later. We keep joking that it feels like an apocalypse film. Let's see how long it takes before we start fighting. It's Big Brother but without any money.
Good luck everyone and I hope your vulnerable family members get through this.