Lil Nas X leans into the drama with a Maury paternity test
This is the gay agenda in action.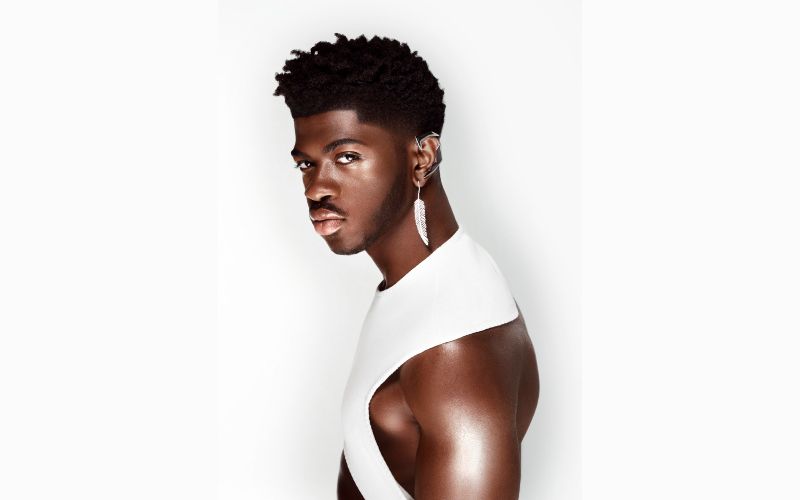 Lil Nas X keeps taking big swings and keeps hitting home runs.
It's inspiring, aspirational, and beyond impressive.
There's a lot to keep up with – the music, the videos, the performances, the fashion, the photo-shoots. The man is busy.
But the Maury show is next-level.
This is leaning into the storyline established in the video to That's What I Want. This is a fully-produced Maury show, and every minute of it feels authentic. It's not played for laughs, everyone is in character and the storylines are played out.
It's Lil Nas X's universe – we're all just living in it.
Montero: Track List
01 Montero (Call Me by Your Name)
02 Dead Right Now
03 Industry Baby [ft. Jack Harlow]
04 That's What I Want
05 The Art of Realization
06 Scoop [ft. Doja Cat]
07 One of Me [ft. Elton John]
08 Lost in the Citadel
09 Dolla Sign Slime [ft. Megan Thee Stallion]
10 Tales of Dominica
11 Sun Goes Down
12 Void
13 Don't Want It
14 Life After Salem
15 Am I Dreaming [ft. Miley Cyrus]
Lil Nas X is setting the standard for gay music stars leaning into their queer power.
Perhaps what's most impressive about how Lil Nas X is navigating this stage of his career is the complete zero-fuckery of it all.
He's making the music he wants. He's making the videos he wants. He's being as gay as he wants.
He's also not hiding behind some mysterious public persona or slick PR machine – he knows how social media works and he's out there connecting with his audience and facing down negative critiques.
Industry Baby
The video for Industry Baby again showcases the growing confidence of Lil Nas X.
Industry Baby is a bop, and the video instantly triggers our sexed-up prison fantasies.
The naked shower dance-off? The man's a gay genius.
Montero
Montero is a total bop. There's also some stand-out lyrics – including the killer line: "I wanna fuck the ones I envy."
The video – directed by Tanu Muino and Lil Nas X – leans heavily into religious iconography. From the Garden of Eden, to Judgement Day, to the gates of Heaven, before Lil Nas X slides down a stripper pole to Hell where he gives Satan a lap-dance.
If you were looking for a queer video to go with a track about anonymous hook-ups on the down-low, then this is it. But more than that, it's seems perfectly designed to push the "culture war" buttons of religious conservatives – what better way to drive publicity and get everyone talking?
The coming out story
At the peak of his Old Town Road fame, Lil Nas X came out in one of the most nonchalant ways possible.
"Deadass thought I made it obvious…" he Tweeted, along with an image of the song's artwork – a rainbow-coloured skyscraper.
"It was something I was considering just never doing ever, just taking to the grave or something, but I don't want to live my entire life not doing what I want to do…" explained Lil Nas X, subsequently explaining in media interviews why he decided to publicly discuss his sexuality as a gay man. "I'm also opening doors for more people."
Old Town Road