Review: The Street
Zed Nelson turns his camera on Hoxton Street.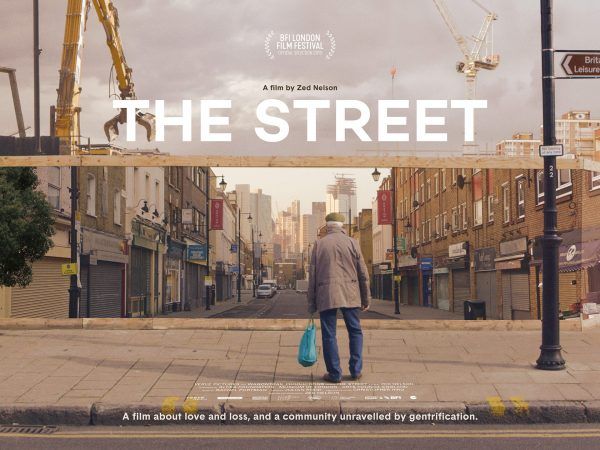 Filmmaker Zed Nelson is a Hackney local, and for his documentary - The Street - Nelson turned his camera on Hoxton Street.
This is a place I know well - it's the street where I've lived since 2003.
Hoxton Street is inner-east London. In many ways, it's one of the few corners of the city where you can still get a sense of what East London was like in years gone by - where you can get a sense of how property development and changing demographics are re-shaping communities.
Nelson approaches this neighbourhood with warmth and affection. We meet some of the locals, struggling to find their place in the world as the neighbourhood changes rapidly around them.
Topics such as homelessness, gentrification, immigration, xenophobia, racism, and socio-economic inequality are all explored.
While some aspects of the documentary feel a little contrived, and it's not always clear what Nelson is trying to say with this film, it does highlight the failure of government policy to support communities, to tackle inequality, and to help people who are falling through the cracks in a rapidly changing world.
I've lived here a while now, but I wouldn't consider myself a local. It was however an extraordinary feeling to see my street on the big screen, to see people I knew, to see my flat.
The Street is worth watching. Hoxton is a neighbourhood worth celebrating.