Review: The Street
Zed Nelson turns his camera on Hoxton Street.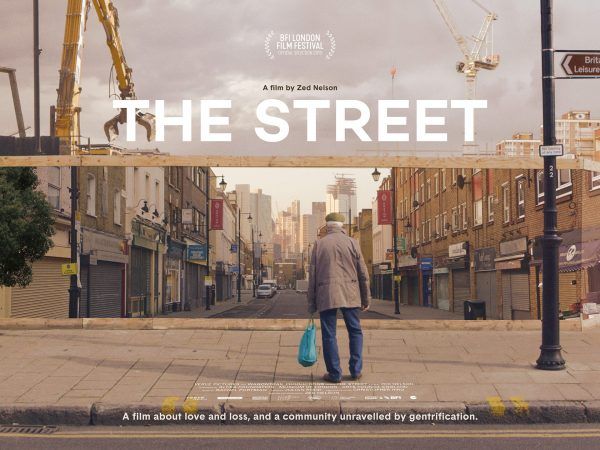 Filmmaker Zed Nelson is a Hackney local, and for his latest documentary - The Street - Nelson has turned his camera on Hoxton Street.
This is a place I know well - it's the street where I've lived for the past 16 years.
Hoxton Street is inner-east London. In many ways, it's one of the few corners of the city where you can still get a sense of what East London was like in years gone by - where you can get a sense of how property development and changing demographics are re-shaping communities.
Nelson approaches this neighbourhood with warmth and affection. We meet some of the locals, struggling to find their place in the world as the neighbourhood changes rapidly around them.
Topics such as homelessness, gentrification, immigration, xenophobia, racism, and socio-economic inequality are all explored.
While some aspects of the documentary feel a little contrived, and it's not always clear what Nelson is trying to say with this film, it does highlight the failure of government policy to support communities, to tackle inequality, and to help people who are falling through the cracks in a rapidly changing world.
I've lived here for 16 years, but I wouldn't consider myself a local. It was however an extraordinary feeling to see my street on the big screen, to see people I knew, to see my flat.
The Street is worth watching. Hoxton is a neighbourhood worth celebrating.
Hoxton is one of those neighbourhoods where you need to spend a bit of time to really get under the skin of the place.
Here's a few suggestions on how you can explore the area and feel a bit as if you fit in.
Where to get breakfast in Hoxton
Having begun life as a Venezuelan food stall in Camden Lock, Arepa & Co. has now evolved into this canal-side restaurant. This is on the East bank of the canal, between the Kingsland Road and De Beauvoir Road bridges.
Their speciality is the Arepa pocket sandwiches — a corn bread pocket with your choice of fillings. It's great — and the coffee is really good too.
A relaxed and contemporary cafe that would have been out of place in Hoxton a few years ago.
Friendly, efficient service, good quality brunch options, and plenty of people filling the place every day.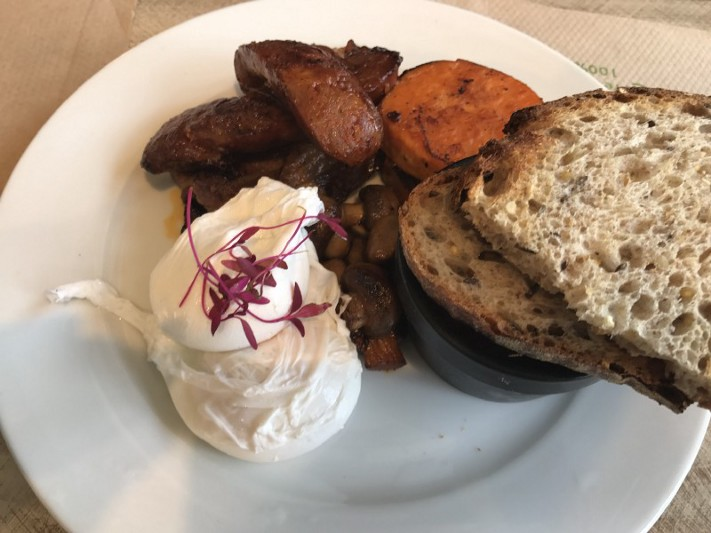 Situated on the Hoxton stretch of the Regent's Canal, the Barge House is an Italian flavoured cafe.
The food is good, the service is friendly, and the canal-side position is fairly unique — on a sunny day it's almost impossible to snare one of the few outdoor tables.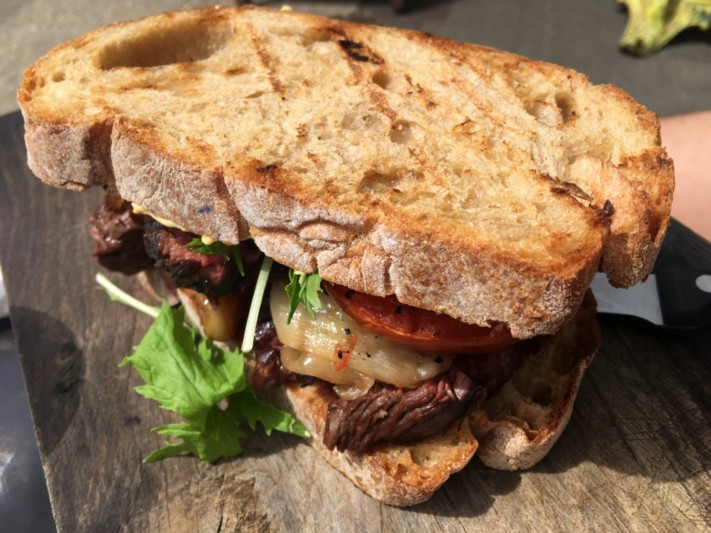 A Swedish-influenced menu, great cakes, good coffee, and an all-day breakfast on the weekends.
Tucked away on Pitfield Street, this is one of those places that you have to know that it's there — as a result it's hugely popular with the locals.
Next to the Ace Hotel on Shoreditch High Street, this is the ultimate brunch option.
Part of a hugely popular chain, on weekends it's fairly common to see queues of people patiently waiting for a table at The Breakfast Club on Hoxton Square.
I really like The Breakfast Club — it's relaxed, simple, and the food is tasty.
For most of the year, the Regent's Canal in the Hoxton neighbourhood is best avoided — inhabited only by cyclists and joggers battling each other for space on the narrow canal-side path. Once the sun comes out though it's a different story.
The Towpath Cafe  is a little jewel of a canal-side cafe. On a sunny day this place is heaving, with the scarce tables fiercely contested.
Where to get coffee
Ozone — a New Zealand operation, sets the standard for good coffee.
Shoreditch Grind — an espresso bar overlooking the Old Street roundabout.
Look Mum No Hands — bike geek heaven. Awash with lycra-clad cyclists, includes on-site repair workshop.
Where to eat lunch
Lantana - Near Old Street, this is an antipodean-style cafe serving up relaxed and casual food at its best.
Shades Jerk Chicken - a food van that sets up in Hoxton Street every Saturday and occasionally during the week. Locals happily queue for jerk chicken, rice and peas.
Rochelle Canteen — a hidden gem, you need to find a discrete door and buzz for entry, but it's worth the effort. Only open mid-week, the menu changes daily and the food is spectacular.
Where to eat dinner
Where to drink
Nightjar  - speakeasy-style underground bar near Old Street. Not easy to find but the high-end cocktails are worth the effort.
The Glory  -  The gay scene in London's East End is a bit more edgy and alternative. Start your night here to set the tone - wear your skinny jeans.
Paper Dress - by day this is a vintage clothing store, but at night it turns into a hipster bar. Genius.
Where to stay
If you don't fancy an Airbnb apartment, or if you're only in town for a short visit, try either the Hoxton Hotel on Great Eastern Street, or the Ace Hotel on Shoreditch High Street.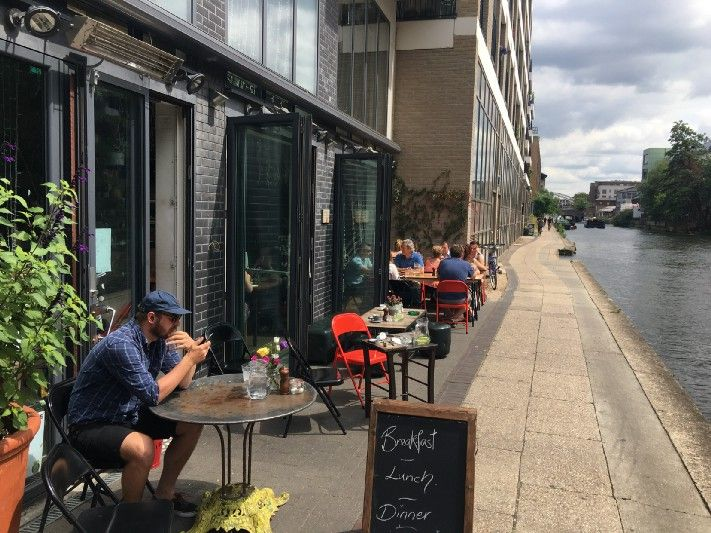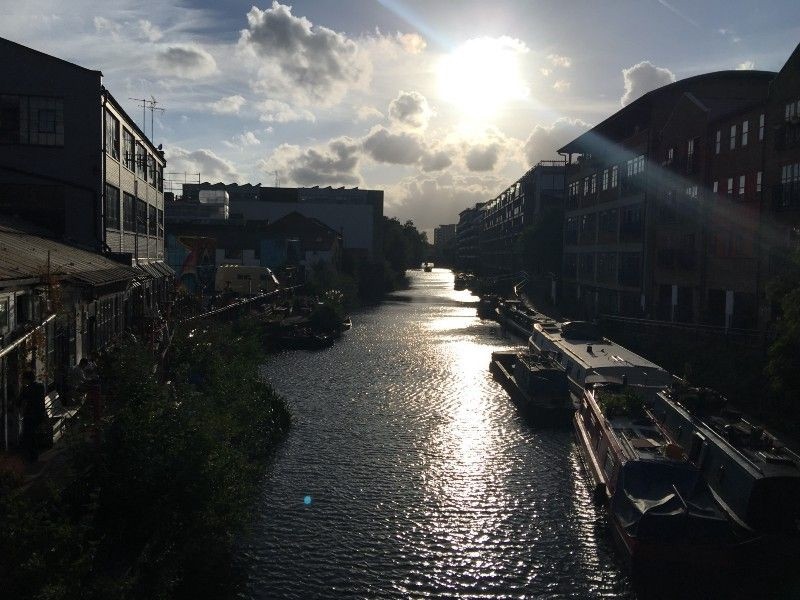 Follow Gareth Johnson on Twitter
---
Show your support for G-TV by grabbing a t-shirt.
Available in a range of sizes, colours, and styles.