Living in a post-twink world
Bradley Birkholz has had enough of labels.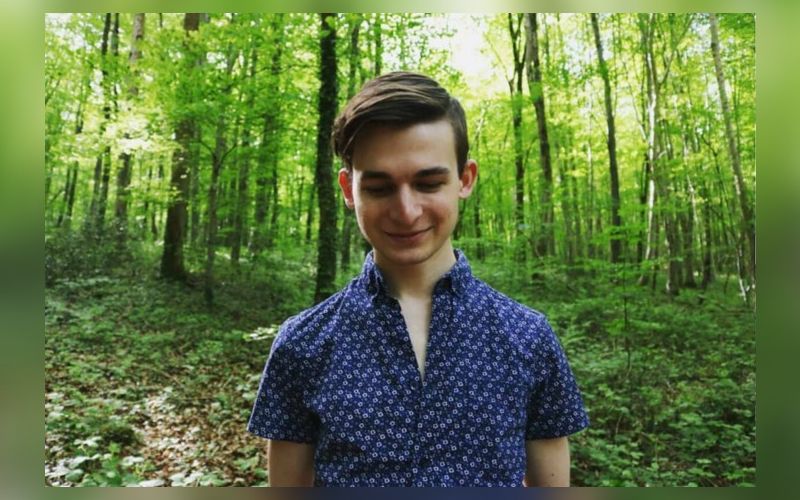 We caught up with Bradley Birkholz to talk about labels and how to navigate your identity in the LGBTQ world.
In one of your recent YouTube videos you talked about no longer being a twink – how do you define being a twink?
I don't think there's really any one way to define being a twink, but most people associate it as someone who's young, slim, and often somewhat effeminate. There's also a stereotype that twinks are all bottoms.
Every time someone uses that label to refer to me – which is a lot – I feel like someone's trying to put me in a box.
Are all young guys automatically twinks, or is it an identity that you need to embrace?
I don't think all young guys are automatically twinks at all. Some people consider twinks to be like teens through to 21, others could be in their thirties or even forties and still use that label. It's pretty widely used by a lot of people, and I think some people associate it with youth and beauty, and so see it as a very positive thing. I don't see it that way personally, but lots of people do.
What do you become when you're no longer a twink?
I don't know if there really is a progression from being a twink. The labels seem to have fallen short of describing people with a stereotypical twink physique who are older than the stereotypical age that the label includes. Maybe you go straight from twink to daddy, or some use the labels of otter or bear or hunk or twunk – but it all depends on who you are, and how you're perceived by those around you.
Are labels such as twink still relevant in today's world?
Sure, sometimes labels help us navigate our identity, but they can also be problematic. The label of twink carries with it so many assumptions, and that's what bothers me the most. Everyone's absolutely convinced that I'm an effeminate bottom twink because I talk with my hands. It's just nonsense. People like to pigeon-hole other people into little boxes, and I think there's a fetishisation element to it as well, especially when these labels connote behaviours in the bedroom.
What advice or guidance would you give to a young guy who is just starting to navigate the labels and identities of the LGBTQ community?
Take labels with a grain of salt. As much as I complain about people calling me a twink, I do it too sometimes, and I think contextually it can be a comedic and harmless way of exploring LGBTQ culture and comedy. But that's all it is, comedy. Don't ever let people pigeon-hole you, and stand up for yourself when people are trying to stereotype you or make assumptions about you based on your physical appearance or mannerisms.
We're all just people at the end of the day, LGBTQ or otherwise, and we really don't need to be defined as anything other than that. Labels are what you make of them, and if you enjoy them, then go ahead, and if you don't enjoy them, then don't use them. The key is to only ever use labels to describe yourself, or to echo the way someone describes themselves. Labels get dangerous when we start applying them to other people who may or may not identify that way or appreciate such descriptions and assumptions placed onto them.
Follow Bradley Birkholz on Twitter