London's Vault Festival postponed until 2022
A massive event with a long lead-time, the team at Vault are struggling to navigate the uncertainty created by Covid-19.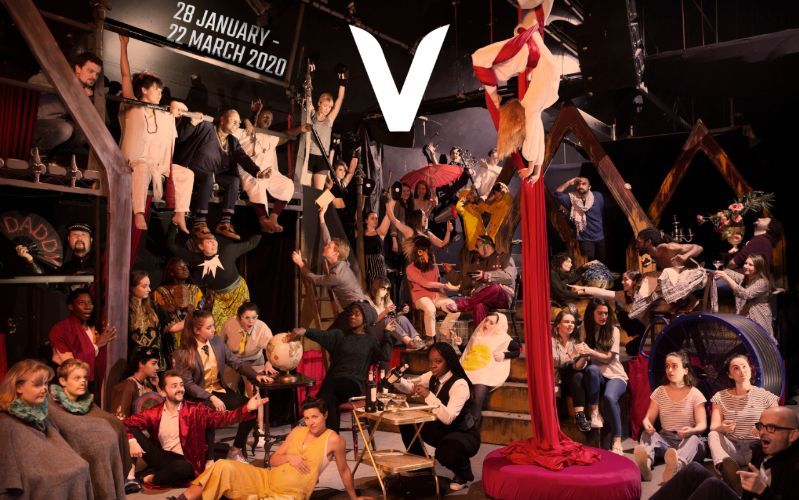 The Vault Festival in London is one of the largest curated arts festivals in the world.
Showcasing over 500 different productions, the Vault Festival normally takes place over an eight-week period through February and March of each year. It's a vibrant cocktail of theatre, comedy, immersive experiences, cabaret, performance, and parties.
The 2020 event got started but had to close early when the city went into lock-down in response to Covid-19.
It was hoped that things would be back on track for 2021, however event organisers have announced that the festival won't be returning until 2022.
Each Vault Festival takes about 10 months to put together, and the continuing uncertainty created by Covid-19 makes it impossible for the organising team to put a program together for 2021.
"Vault Festival is a celebration of the most exciting and boldest independent and grassroots artists of our time, from all backgrounds, across all live performance styles…" said the organisers in their statement. "We don't want to ask our artists to begin expending time, money, and energy in creating new shows when the risks remain so unpredictable in an already precarious industry."
"Whilst we have to close the door on a full, live festival for 2021, we are dynamically generating other opportunities to fill the temporary gap the festival will leave…" continued the statement. "We're exploring ways we can provide live and digital performance and development opportunities for our artists, staff, and audiences throughout 2021, and will announce our plans in due course. Remaining positive, this is an opportunity to restructure and reorganise to better serve everyone involved; it's a chance to re-engage with our purpose and interrogate our place in the industry. The prospect of not doing the festival as we know it in 2021 is daunting. Our commitment is to continue working to provide an accessible platform that best serves our artists, audiences, and staff. We want to make our community, industry, and world more accessible, more inclusive, and more sustainable."
2022 will be the tenth anniversary of Vault Festival. Dates for the 2022 event have not yet been announced.
Find out more about the Vault Festival