London's VAULT Festival returns with a smorgasbord of queer talent on the menu
Feast on this festival full of LGBTQ entertainment options.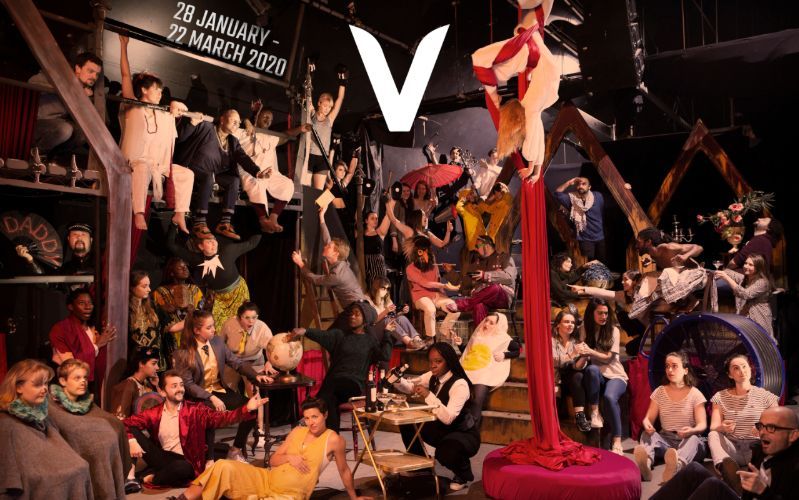 VAULT Festival is back for 2022 – this will be the event's 10th anniversary – and the full programme has now been released.
This is a massive festival – featuring over 600 different shows, and running the full gamut of theatre – including comedy, immersive experiences, cabaret, live performance, and late-night events.
VAULT is the kind of festival the pretty much offers something for everyone, but we love how visible LGBTQ artists and performers are at VAULT.
We're already pencilling shows into our diary. Flicking through the programme, some of the queer options that jumped out at us include:
Acid's Reign: a drag-cabaret play exploring the queerness of nature, and how the climate crisis impacts LGBTQ+ communities.
Borders: a play about a hook-up app encounter between two men – one from Israel and one from Lebanon.
A Dozen Things I Would Rather Be: structured around 13 spoken word poems combined with dub poetry and African musical harmonies, this piece explores truths about being black and gay in the Caribbean, Africa and clubs at the heart of London.
Somewhere to Belong: tackles misperceptions of the bi+ community, finding new ways to celebrate the authentic voices of bi, pan and queer people from around the world. S
Lesbian Space Crime: a comedy with songs about intergalactic queer dirtbags.
Con-Version: a genre-bending piece about the absurdities of trying to change your intrinsic self with clowning, physical theatre and burlesque.
Zizi & Me: a unique cabaret double act about queerness and technology.
Unsightly Drag and Friends: a showcase of queer disabled artists and drag.
Lounge Onyx: featuring black cabaret performers serving up drag, pole dancing, poetry, burlesque, spoken word, circus performances, clowning, and comedy.
Make It Rain: a womxn- led LGBTQ+ striptease experience.
Queer House Party: promising great music and community vibes in a camp late-night event.
Church of Pussy Liquor: a cabaret disco dance party.
"Each and every artist in our programme this year has shown the most amazing resilience to still be making and creating after the past two years…" says Andy George, VAULT Festival director. "Grass roots, independent artists are the present and the future of our culture and society. They need the support of audiences to keep going and continue to effect long lasting, positive change. We cannot wait to share their unique stories, lives, and experiences with the world."
VAULT Festival will run from 25 January until 20 March