Love comes and goes
Luke ATME: "We never decide when and who to fall in love with."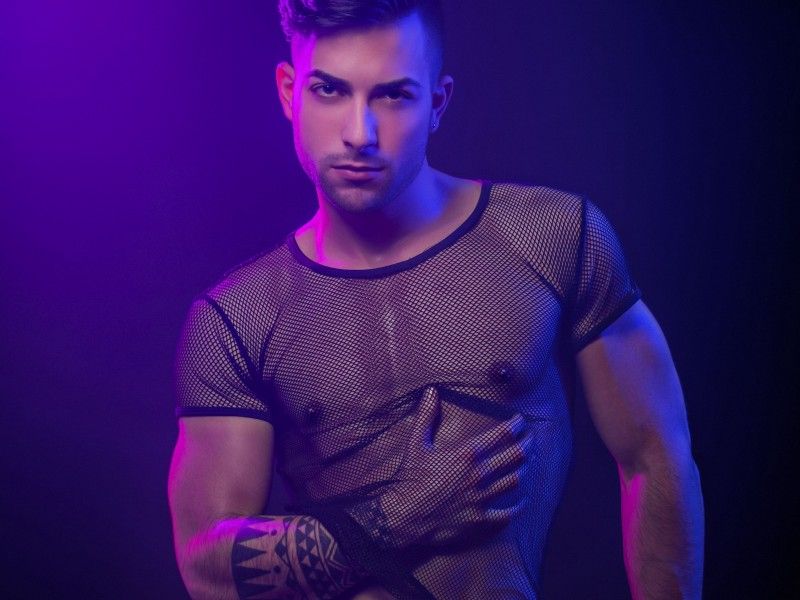 I caught up with Luke ATME to talk music, Pride, and life in London.
When did you start to explore your passion for music?
I started with dance first — I got into a professional hip hop dance crew, and I started travelling in Italy for challenges and TV programs. I always wanted to be a singer, but I wanted to be able to combine the two arts. I started to get into a recording studio in my hometown of Naples when I was 14. Since then, I've been taking singing lessons, studying music, and writing songs.
What brought you to London?
I've always loved this city, I really like the vibe of it — my first visit was when I was 16. I moved here when I was 18 to study music.
You've written the songs that are featured on your EP, where do you draw your inspiration from?
I'm always writing songs — for other artists as well as myself. I draw my inspiration from places I see, people I meet, events that happen — everyday kind of things. I like to write regarding topics that people who listen to my music can relate to, I like my audience to understand that we all go through the same feelings in life.
What's the story behind your track Love Comes and Goes Back?
Love Comes and Goes Back is one of the first songs I wrote for my new EP Loudest! It's about discovering the meaning of love and trust. At the time I wrote the song, I was kind of heart-broken — when you give all your trust to someone and you let them into your world, but at the end you realise you've just been a fool. That's exactly what the song is about, the realisation that love suddenly comes and surprises you, but then it leaves you when you least expect it to. I probably wouldn't fall into that trap again, I can control my feelings better now, but we never decide when and who to fall in love with.
Who are some of your music heroes and inspirations?
Prince, Whitney Houston, John Lennon, and Marvin Gaye. I also love Rihanna, she's been my inspiration.
What does LGBTQ Pride mean to you?
LGBTQ Pride is a way of expression, it's a celebration of what this community has managed to achieve in our society so far, and a hope for what's coming next.
Where will you be celebrating LGBTQ Pride this summer?
Two years ago I was in Amsterdam for Pride, and last year I was in Dublin. This year I should be in London, so I'm really looking forward to it!