Love, Covid and Time out.
David Luca on the importance of loving yourself.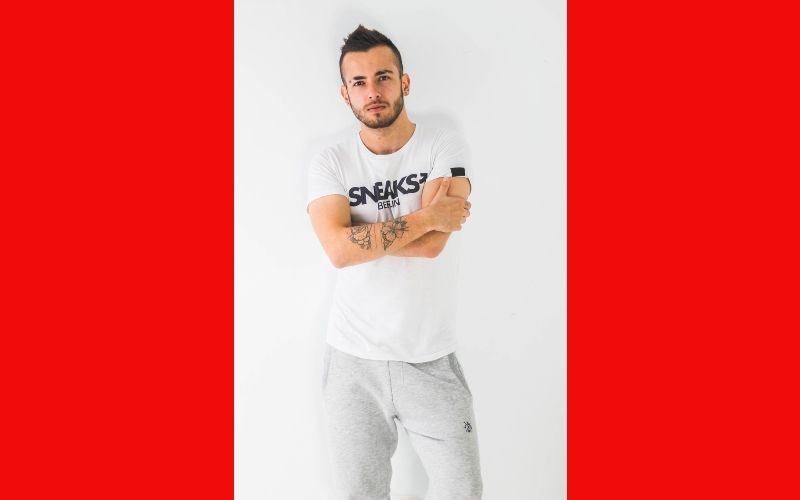 So far, 2021 seems to be giving 2020 a run for its money. But, unlike last year, we all seem to be riding the wave of crazy things like a rag-tag bunch of misfits in some kind of post-apocalyptic TV programme. The American government fell? Okay. Azealia Banks cooked her dead cat? Okay. None of the vaccines work on all the variants? Sure, whatever.
What has caused this new "nothing will phase us" attitude? My theory is that after a year of the same mess, seeing nothing get any better, we've all decided to take matters into our own hands and make the most of what we have. Exercise, studying or just accepting that staying afloat mentally through covid IS enough, are just some of the outlets people around me seem to be using.
I let myself get into a dark place last year, I think a lot of us did, and I've had enough. As the clock struck midnight and the UK finally left the single market, I made a promise to myself that I would stop waiting for things to get better and start trying to make them better for myself.
Part of my healing has been trying to improve my surroundings – I've redecorated my apartment, tidied my room and made small changes like buying better quality toilet roll and fancier olive oil. It might sound silly but these have made a massive difference in my day-to-day life.
Some of the side effects of my new self-care routine has been better mental health, less anxiety and less self-loathing. I'm beginning to actually love myself. Suddenly, all that self-love bullshit I've been hearing about makes sense. I'm seeing the positive results of the changes in my life and it feels amazing. It's definitely not easy but it's important to keep up with the little things.
Talking of loveeeeeeee, Valentine's Day is coming up.
I've never really had much luck with Valentine's Day – as you can hear in my interview on the Snowballing podcast.
I'm going to make this year different.
No, I'm not going to go on a date with the first guy I see. No, I won't be getting drunk on my own either.
I've decided that this year I'm going to be my own Valentine.
With social distancing and upwards of three confinements over the last year, all of us have had to adjust to spending more time alone. Suddenly, self care has risen like bitcoin to take primary place in our list of daily things to do. So, this year for Valentine's Day, I will be treating myself.
First up on my agenda? Champagne brunch with my best friend. Here in Spain, we can still meet with friends – I'm not sure what the rules are like elsewhere, so sorry if this isn't an option for you guys.
Next, I'm going to go for a walk on the beach. Again, sorry guys – I live in paradise.
Also, I'm going to buy myself a Valentine's Day present. For some reason, people tend to feel guilty when they get themselves gifts. I challenge all of you to get yourselves a little something! You all deserve it for making it through last year, to be quite honest. It doesn't need to be big but maybe make it something you wouldn't normally allow yourself to get. I say that, but I think I'm just going to buy myself some new Nike socks to add to my collection, but hey, I'm a kinkster.
So, a little summary.
Staying afloat and not being productive IS productive and you're all doing well. Also, get yourselves a Valentine's Day treat – you deserve it.
We are moving forward, even if it seems slow – at least for us in Europe – but things will get better.
Ironically, since I started writing this article – I'm a very gifted procrastinator – I kinda met a guy! :'D
I won't be changing my Valentine's Day plans, because I should still be my number one priority, but I might invite him over for dinner after I do my Xtube live stream with sexy hunk Malorie to talk about Valentine's Day and sex.
Stay strong, guys. Have a good Valentine's.
Love,
David Luca x