Luminous - swimwear inspired by the 80s
Modus Vivendi serves a throwback.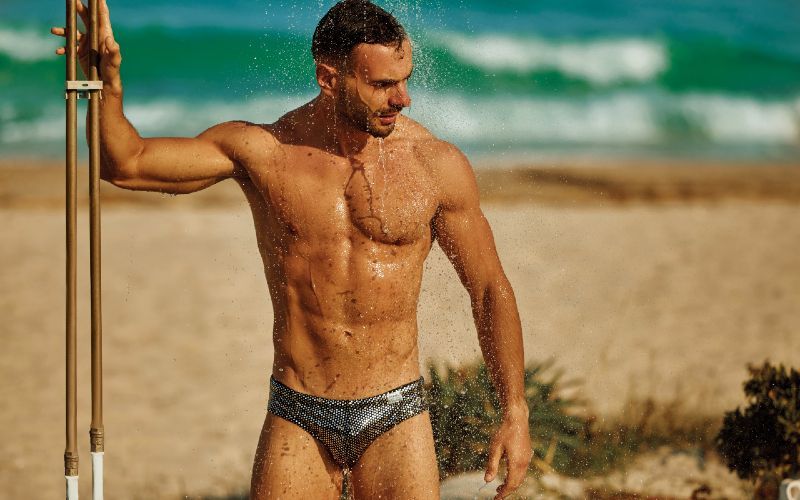 Taking inspiration from the 80s, the latest line of swimwear from Modus Vivendi is Luminous.
Low-rise fit swimsuits that serve an all-over foil printed look for situations by the sea that require a bit of extra glamour.
Classic yet sexy swimwear – reimagined with metallic polka dots and shiny pied de coq patterns – effortlessly adding some extra excitement to your day at the beach.
The Luminous line features a low-cut and two versions of classic swimwear briefs.
Credits
Underwear: Luminous by Modus Vivendi
Photographer: Panos Misailidis
Model: Denis Mastorakis
Location: Chalkidiki, Greece