Man jailed for attack on UK journalist Owen Jones
Jones continues to be the target of right-wing abuse.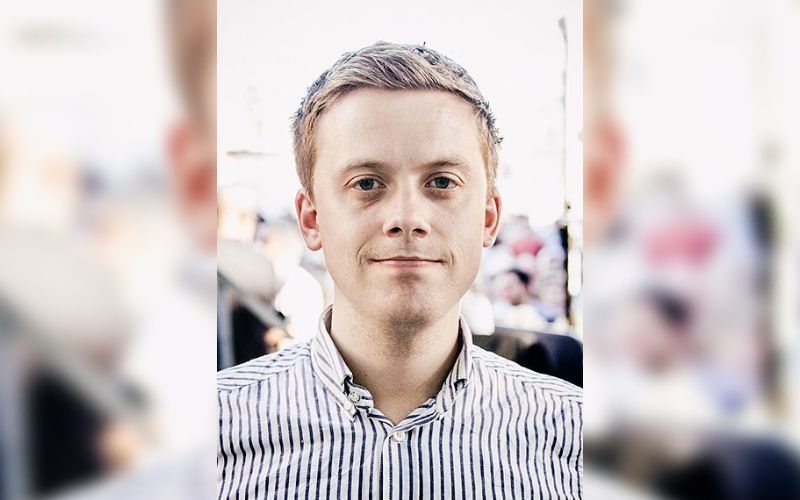 A man has been jailed for attacking Guardian journalist Owen Jones outside a north London pub.
James Healy, 40, admitted assaulting Jones, claiming it was because the 35-year-old had spilled his drink – Jones disputed that he had spilled Healy's drink.  The court found that Healey carried out the attack because of Jones's sexuality and political views.
Healy was sentenced to two years and eight months for affray and assault occasioning actual bodily harm.
Two other men – Charlie Ambrose, from Brighton, and Liam Tracey, from Camden – who were with Healy and involved in the attack on Jones, were given suspended sentences of eight months each, suspended for two years after pleading guilty to affray.
Jones suffered cuts, swelling to his back and head, and bruises down his body in the attack outside the Lexington pub on Pentonville Road in Islington, in August 2019.
Healy, from Portsmouth, has a string of convictions for football-related violence. Following his arrest for the attack on Jones, a search of his home revealed a photograph of him performing a Nazi salute as well as other items connected to far-right ideology.
In sentencing, the judge said she would sentence Healy on the basis that the attack had been due to Jones's "widely published left-wing and LGBTQ beliefs".
Following the sentencing, Jones tweeted that "prison is not a solution to far right extremism" as Healy "will go to a prison a violent far right extremist, and probably leave prison a violent far right extremist. There is no judicial solution to the far right: it is a political problem."
Who is Owen Jones?
Owen Jones is a leading journalist and political commentator in the UK.
Early life
Born in Sheffield in 1984, Jones was raised in Manchester.
He describes himself as a fourth-generation socialist. His grandfather was a member of the Communist Party. His father was a trade union shop steward and his parents met as members of the Trotskyist group.
After graduating from Oxford, Jones worked as a trade union lobbyist, and as a parliamentary researcher for Labour Party MP John McDonnell.
The Journalist
After beginning his journalism career with The Independent, Jones is now a weekly columnist for The Guardian.
Jones regularly appears on television news programs as a political commentator, as well as speaking on issues relevant to the LGBTQ community.
Jones seems to be a particularly popular target for abuse from right-wing publications, commentators, and trolls.
The author
In 2011, Jones published his first book - Chavs: The Demonization of the Working Class.
In 2014, Jones published his second book  –  The Establishment: And How They Get Away With It.
Orlando
In the aftermath of the 2016 attack on the Pulse nightclub in Orlando, Jones walked out of an interview on Sky News in protest at the attack's impact on the LGBTQ community being downplayed.
The assault
In August 2019, Jones was celebrating his birthday with five friends. It was a Friday night at a pub in Islington, close to where Jones lives. At the end of the night, the friends were leaving the pub and saying their goodbyes.
A group of men followed Jones and his friends out of the pub and attacked them. Jones was kicked in the back and hit in the head. His friends were also assaulted as they tried to defend him. The attackers then immediately fled the scene.
The next day, Jones shared details of the attack via Twitter, confirming that he was okay, just suffering a big bump on his head and a cut on his back.
Jones had no doubt that it was a premeditated attack, specifically targeting him.
The attack sparked an outpouring of support following a wave of violence and intimidation against journalists, with Labour leader Jeremy Corbyn saying it appeared to have been "politically motivated".