ManCrush: Blake Allen
A talented guy that always has our attention.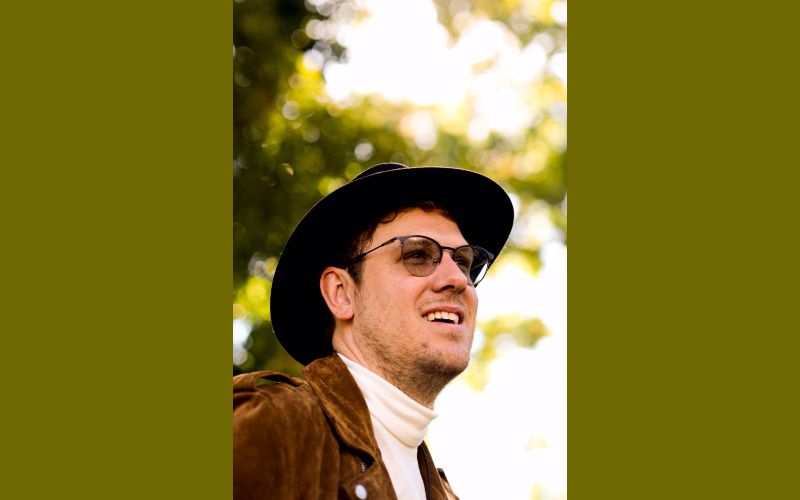 Blake Allen is a New York based composer and musician.
With his album, The Shards of an Honor Code Junkie up for Grammy consideration, I caught up with him for a behind-the-scenes look at his work.
When did you discover and start to explore your passion for music?
I came out of the womb with a passion for music. My mom loved going to church because I would stop crying when the organ would play.
I started playing piano when I was three, so I don't have any memories without music in some capacity.
My love for musicals started when my mother was working from home, and would turn on Mary Poppins and then when the movie was over, would give me apples and cheese and then turn on the Lesley Ann Warren / Pat Carroll Cinderella for nap time.
I guess that also started my obsession with the Sherman Brothers too.
The Shards of an Honor Code Junkie is up for consideration for the Grammy Awards – how does that make you feel?
Being on the ballot for this year's Grammy Awards is wild. Surreal. It's one of those things growing up you think will never happen.
This year, I joined the Recording Academy – which also was a pinch-me moment.
I'm just grateful people are believing in the story and the music.
Now that the first round of voting is done, we just have to wait and see if the members think the album is worthy of a nomination. Either way, it is a huge feat and I am so grateful people care!
Shards had its premiere in 2017, but you began developing it in 2014? How challenging is it to be continuously revisiting an autobiographical story in this way?
I started working on shards in 2012 actually, around the 5th anniversary of my friend's death by suicide. His name was Alan Taylor.
It has been really interesting revisiting the piece throughout my growth – not only as a human being but as a composer and musician.
Working with different singers and musicians also helps mold the piece to their talents and what they bring to the table.
Shards started as a place to understand my grief in an artistic way, but then it has turned into a piece that hopefully helps give love and peace to other people experiencing their own traumas, whether related to being gay and the Mormon church or any situation that rocks a person's reality.
I think Shards, unlike most things I create, will always live on until there is love and acceptance in this country and this world.
I feel I am finally able to put my story on a shelf and move on from it, but hopefully the piece grows into something bigger – whether that's the Vienna State Opera House, Broadway, or HBO. What a dream!
What are some of the projects that you're currently working on?
I'm currently on tour with Tina Burner – for our show, Maybe This Time – which has been a blast.
I made all the arrangements and orchestrations for her album of the same name, and play live piano during her shows.
I also tour with my spouse, Marti Gould Cummings – mainly for the gay travel company, VACAYA. We recently were in Iceland and Mexico, and are headed to Africa in the new year.
Outside of performing with drag queens, I am also finishing up my dissertation for my PhD at NYU in Performance and Composition.
In 2022, I intend to continue writing two new pieces – one based on an F Scott Fitzgerald short, and one based on a famous murder from the 1950s.
Who knows, I might have another album coming out soon as well. Stay tuned!