ManCrush: Jeremy Winter is ready for his close-up
Meet the boy from Ohio making it on the big screen.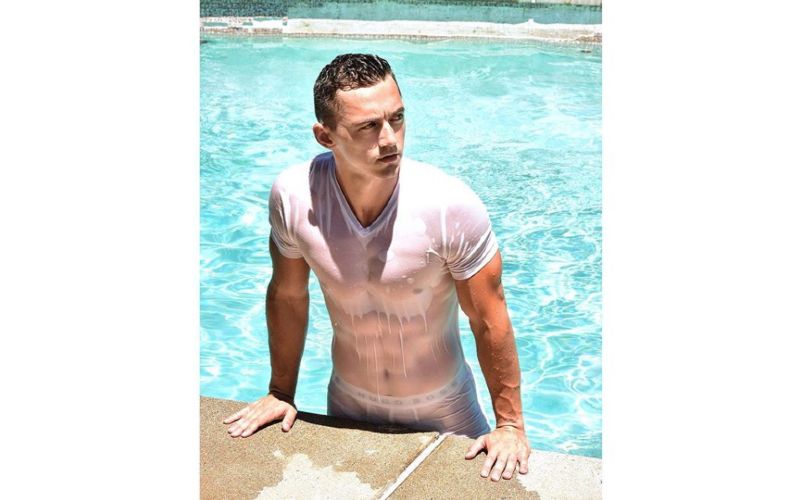 Jeremy Winter began his career as an actor while growing up in Ohio, moving to Los Angeles to pursue his passion.
Along the way, Jeremy pumped up his training regime and achieved his goal of becoming a fitness model and a personal trainer.
Life in Los Angeles
"Moving from Ohio to LA has been crazy…" says Jeremy. "But it honestly has been what I imagined it was going to be like."
"The only thing I don't understand is traffic at all hours of the day. Other than that, I knew the costs were going to be higher, and the day-to-day grind was going to be hard."
"I was raised on a strong work-ethic, so that kind of stuff doesn't bother me. I don't mind working for the things I want. I'll continue to keep pushing myself everyday to achieve my goals."
Inspiration on the big screen
"My biggest acting hero is Hugh Jackman…" explains Jeremy. "For me, he's the best all-round actor in Hollywood. He sings, dances, and acts."
"Jackman is the actor I look up to the most because he's goes from being Wolverine to singing and acting in musicals. He inspires me because I can do all of those things as well – I want to be like him."
"I also really like Leonardo DiCaprio – that man can act. DiCaprio is stupid-talented and can bring any role to life."
Putting the work in
"I take my fitness very seriously…" confirms Jeremy. "A few of my family members are a bit overweight – I didn't want to be like that. I've been active my whole life – swimming competitively since the age of four."
"Swimming was my main focus in school – that kept me lean and toned. Once I moved to California, I pumped up my training. I got a personal trainer who helped me understand how to build muscle and how to tone up."
"After that, I got my own personal training certification. I do a lot of HIIT workouts, mixed with weights. I teach at two HIIT gyms, so I go there everyday to take class and do my strength training."
Sexy nerd?
"I am a nerd, but I'm also a humble person…" says Jeremy. "I love to cosplay, but I'll never call myself sexy. I enjoy anime, comics, video games, and even twitch stream from my PC."
"I like to have a balanced life of sports and nerd stuff – you can connect with so many people from all over. One minute, I'll be talking about the last episode of Attack on Titan, and next talk about the Antonio Brown trade and fantasy football."
"My friends joke that I'm the nerdiest jock that they know."
Hitting the beach
"When I'm at the beach, I usually wear swim shorts – but shorter ones…" explains Jeremy. "They're not too loose, and not too tight."
"However, when I swim for workouts, I wear the swim-briefs – with tight swimwear you go through the water easier."
"If someone wanted to try out swim-briefs for the first time, I'd say go for it! It's a look people are not used to in America, but if you feel comfortable in them, rock them!
"Go out and live your best life. Don't worry about what others think. I'm all about feeling comfortable in your own skin. So, if you like them, wear them!"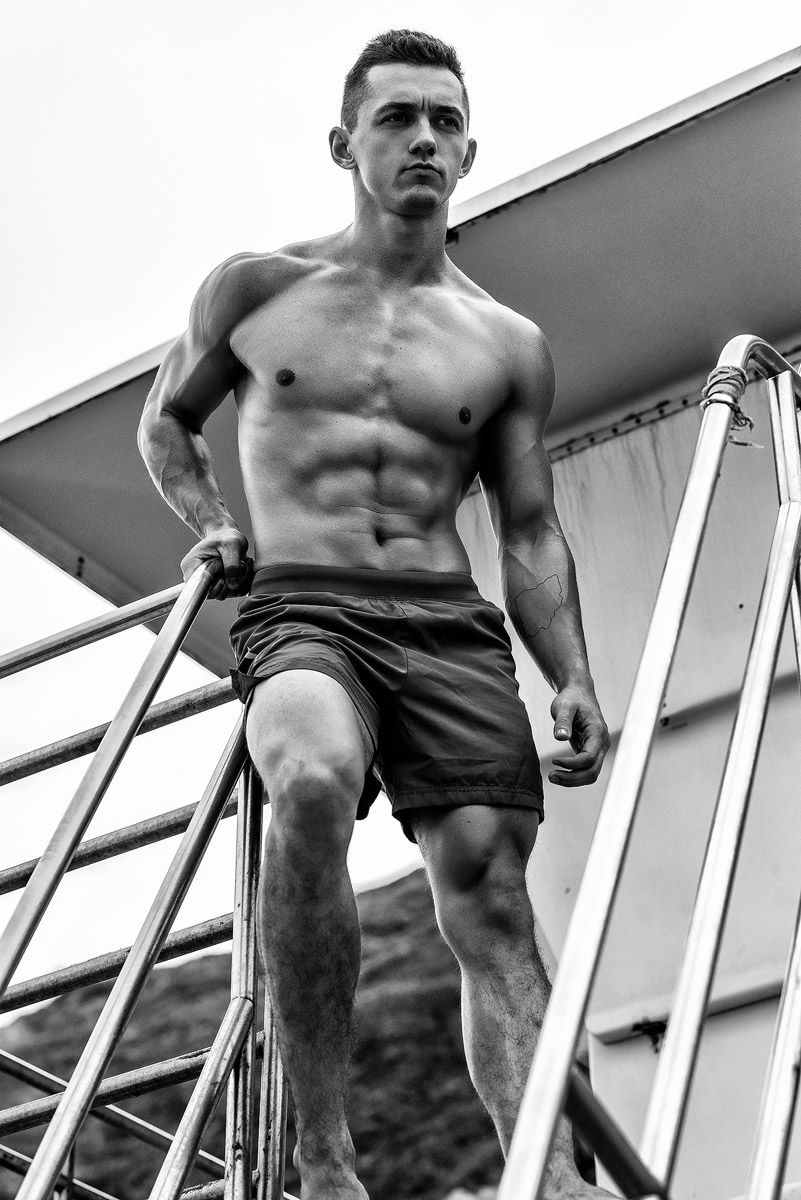 Jeremy Winter for Hunk2