Gay footballers under pressure
Mario is a film that's worth adding to your watch-list.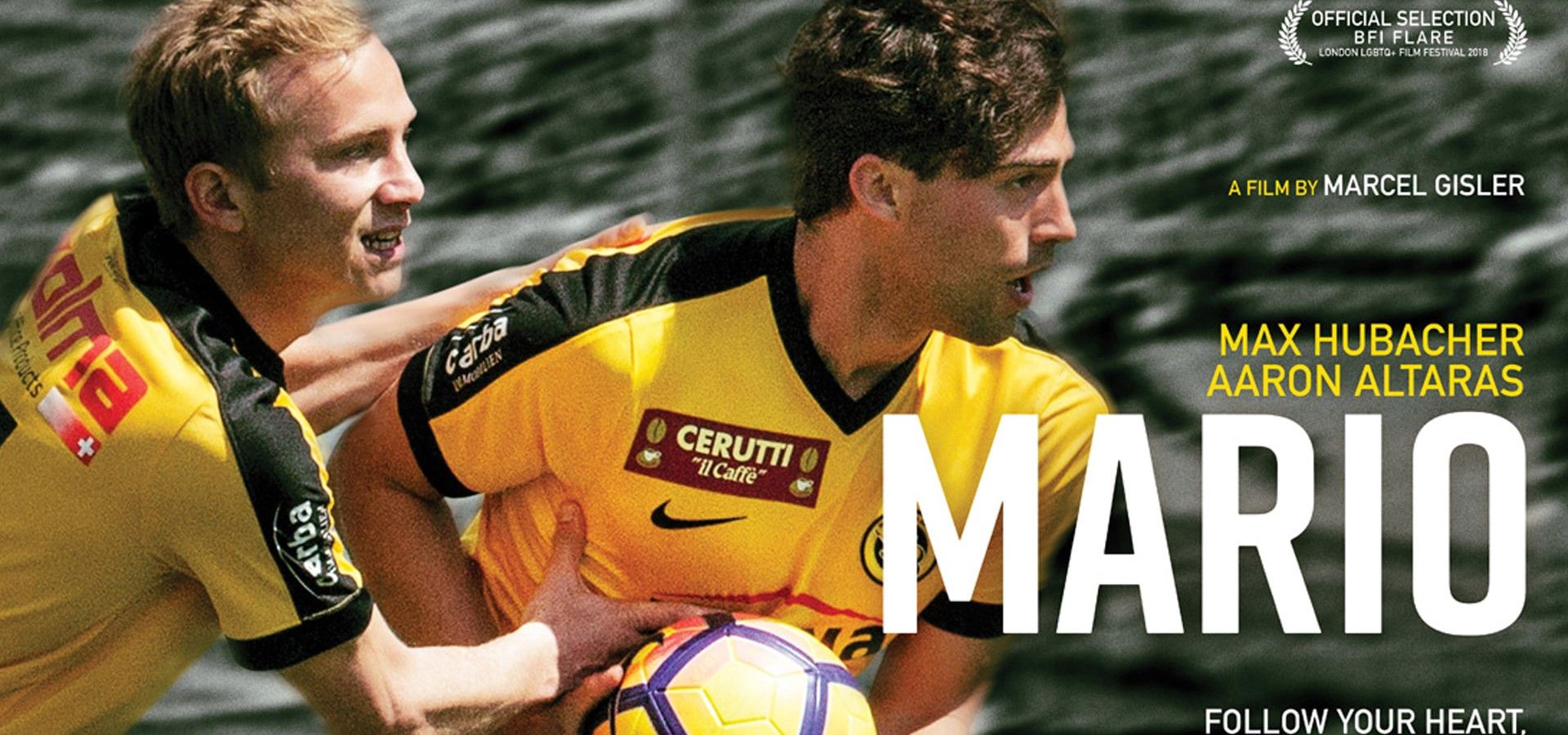 Writer and director Marcel Gisler's latest film is Mario, and it's a great option to add to your lock-down watch list.
On the football pitch Mario and Leon are teammates, off the pitch they are becoming much more.
We caught up with filmmaker Marcel Gisler for a behind-the-scenes look at the film.
What was the inspiration for this story?
The reality. Because homosexuality still seems to be a taboo in professional football — this restrictive environment gave us the possibility to tell a dramatic and moving love story.
Why is football such a unique sport when it comes to closeted players?
Because the football business is ruled by big money interests.
I assume that there's a big insecurity about the financial impact if a well-known expensive Premier League player came out. Would he be able to maintain his market value for upcoming transfers? How would sponsors, fans, and teammates react?
Nobody knows, and probably that's why the question of sexual diversity is not on top of the priority list in the world of professional football.
Are you a football fan?
To be honest, I'm not so much into football — the story is based on an idea of my co-author. My challenge was to do really intense research to depict the games and the football world realistically in the film.
What was the production process?
About four years to write the screenplay and find financing, and seven weeks of filming.
What was the casting process?
Max Hubacher — who plays Mario Lüthi — was cast pretty early on in the process, as he's performed in two Swiss films as a teenager, and I thought he'd be the perfect type for the role of Mario. Also, he played football for several years in his youth, which was a prerequisite for the role. Aaron Altaras — who plays Leon Saldo — was cast at a later point, with Max as acting partner to see if the chemistry worked between the two of them.
What were some of the challenges in filming?
One of the main challenges was to depict the football scenes in a realistic manner. Our football team in the film was a mix of actors and amateur players as extras. We hired a football coach to work out the choreography of the football game moves, which we had to repeat again and again until they finally scored a goal. For the last scenes in the Millerntor stadium of FC St. Pauli, we worked together with VFX specialists.
How long do you think it will be before we look at a film like this as a period piece, because professional football has progressed and welcomes gay players?
Your guess is as good as mine.
What sort of feedback have you had on the film?
Very positive. The film received two Swiss Film Awards from the Swiss Film Academy for Best Actor and Best Performance in a Supporting Role.
What do you hope that people feel when watching the film?
That they're touched by the love story and become aware about the predicament of a gay professional football player.
Mario is distributed by Peccadillo Pictures
You can watch Mario on the Amazon Prime Video or BFI Player.