Mark T Cox is planning his return to the London stage
There's nothing straightforward about trying to be creative during a global pandemic.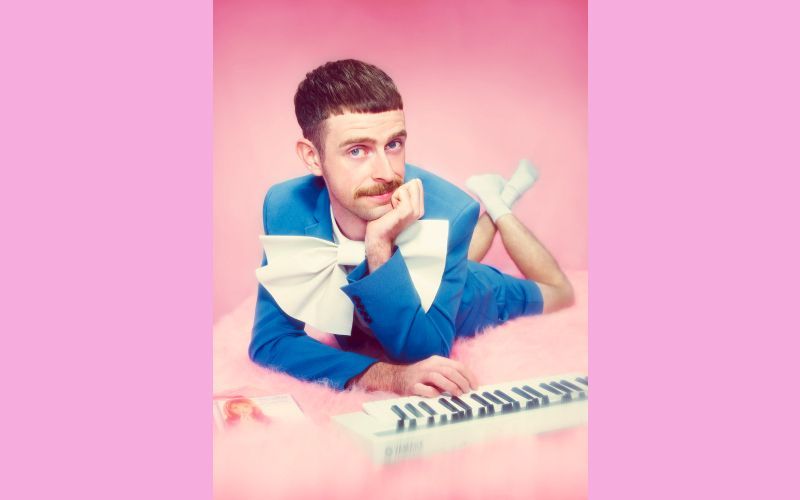 We caught up with queer cabaret scene-stealer Mark T Cox for a behind-the-scenes look at life in lock-down, adapting to our new-normal, and preparing for his return to the stage.
During lock-down, you created a series of live performances from your bedroom. Did that help to keep you sane?
Absolutely! Once the initial shock and confusion of lock-down had passed, I started to get so bored. And, let's be very honest, I was craving attention.
I ran my show – LIVE in the Bedroom – twice a week for ten weeks, and it was so fun to do. It gave me an excuse to learn some new songs, try out some new jokes – most of which were terrible and will never see a stage – and mostly it gave me a way of staying in touch with people. I loved it!
You've also got the podcast – has Two Gays and a Teapot now come to an end, or are there more podcast plans in the works?
I've talked about creating a podcast for about ten years, but was always too afraid and confused. I thought you needed to hire an expensive studio and pay a person to do lots of complicated editing. But, once lock-down kicked in, I decided to just give it a bash!
It's a very homemade affair, but in 2020, I think that's okay.
I had such a laugh making it with my co-host, Ruairi McInerney. We talk on the phone all the time and tell each other stupid stories, so we decided why not record those conversations and put them on the internet?
We've done ten episodes now – we're on a little break, but will definitely be back with a new series soon!
How difficult has it been to try and be productive and creative during a global pandemic?
Horrendously difficult. What we put out online is the busy, productive and creative side of ourselves. But there have been many many many days where I have done absolutely nothing – binge watching nonsense on Netflix, nibbling snacks, and feeling sorry for myself. And that's very allowed.
I've been very lucky to work with some great people over the last few months who have helped motivate me to slap on a smile, whip out the piano and put out new material!
There's obviously still a lot of uncertainty about what's going to be possible when. Have you got any plans for live shows or performances in the pipeline?
I had announced that I would be performing my new show She's So Lucky at the Dublin Fringe Festival in September, however – due to Covid-19 restrictions – that's now no longer going to be possible.
There's going to be a London performance in October – dates to be announced soon!
Any life-lessons or tips on how to navigate our new-normal?
I've decided to stop thinking any further than two or three months ahead. If I sit and think about what life might be life in 2021, I freeze and panic and do nothing. Let's take this week by week. Let's adapt to what comes our way. And let's try to stay kind and be nice to each other.
I think it's important to make the most of every day right now. Follow the restrictions, be responsible, and be good to yourself.
What are some of your goals and aspirations for the months ahead?
Once back in London, hopefully I'll be able to start to plan my autumn and Christmas seasons and organise some fun – yet safe – shows for the months ahead.
I've been running a yearly show at the beautiful Old Church in Stoke Newington, something which I hope to do again this winter. And I've some exciting things planned at The Glory.
Mostly, I'm just happy to be here and healthy! Let's just see what comes next.
Mark T Cox will be performing She's So Lucky at the Dublin Fringe Festival, 18-20 September
Image credit: Jakub Gessler