Martin Sherman discusses how theatre is trying to survive the pandemic
A digital production of Rose - starring Maureen Lipman - is currently available to stream online.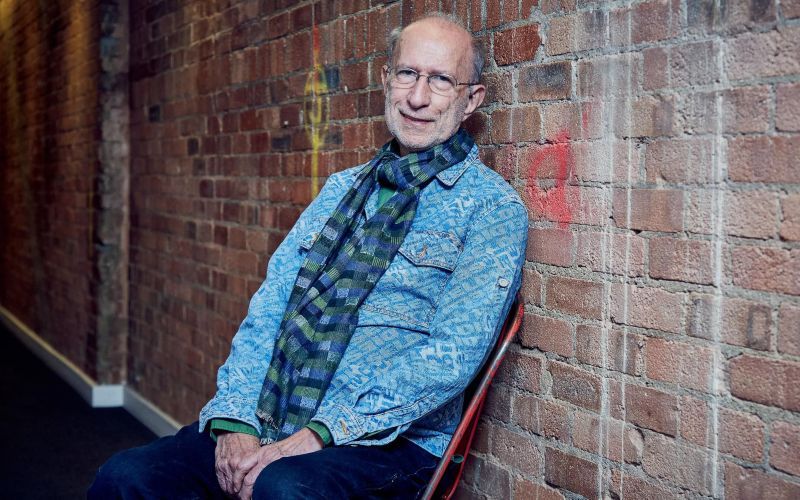 Martin Sherman has written over 20 plays, including the iconic Bent which highlighted the persecution of gay men during the Holocaust.
One of Sherman's most frequently performed plays is Rose – a one-woman play that chronicles the experience of a Jewish woman during the 20th century. A digital production of Rose – starring Maureen Lipman – is currently streaming online.
I caught up with Martin for a behind-the-scenes look at his life during a pandemic.
This production of Rose was filmed in an empty theatre and designed for digital viewing. How does the impact or the tone of the play change when it's experienced without the energy that an audience brings to a live performance?
There is, of course, a different energy when you are watching a play digitally. That pleases me. I would not wish it to replicate the energy of a live performance, which is totally special, and should remain so.
It is, I think, a complementary energy, which means it's possible to watch the same play digitally and live and have two different experiences.
How have you navigated the pandemic?
I'm not certain I have navigated the pandemic. I've blindly crawled my way through it, which I suspect is true of most people.
It helps that writing is a solitary pursuit, and, in terms of work, it hasn't been as much of a shock to my system as it has to many.
I think I've been in London. When the streets are too empty and surreal, I can't vouch for it.
How is Covid-19 shaping your creative process?
I think Covid-19 has produced great invention within the theatrical community.  We are fighting for our lives and doing so with style, determination, and imagination. But invention is not exactly the same as creativity.
I'm not certain the pandemic, not to mention the concurrent political vista, will lead to particularly creative writing. That might be an entirely subjective opinion.
The problem is it is difficult to imagine anything fictional that can at the moment be more astonishing or original than real life, which is like an endless novel, spewing out a new chapter every other day, with the most bizarre and amazing characters and events. It might be a time to document rather than invent.
On the other hand, we are blessed with so many brilliant young writers that they might be energised and inspired by it.
Could any of your other plays work in a similar fashion with a digital production such as this?
​Rose is, of course, a one-person play, which makes it ideal material for a lockdown. I think my play Gently Down The Stream might be adaptable to the circumstances. It is, in a way, a companion piece to Rose. Rose examines Jewish life in the last hundred years, Gently Down The Stream does the same for gay life. It only has three characters, and it's always possible that a congenial cast might fancy being in a bubble.
What do you hope that people feel when watching this production of Rose?
A sense that, when all is said and done, life is kind of worth it.
Rose is available online until 13 December