Matt Bomer is The Flash!
Put that man in some spandex!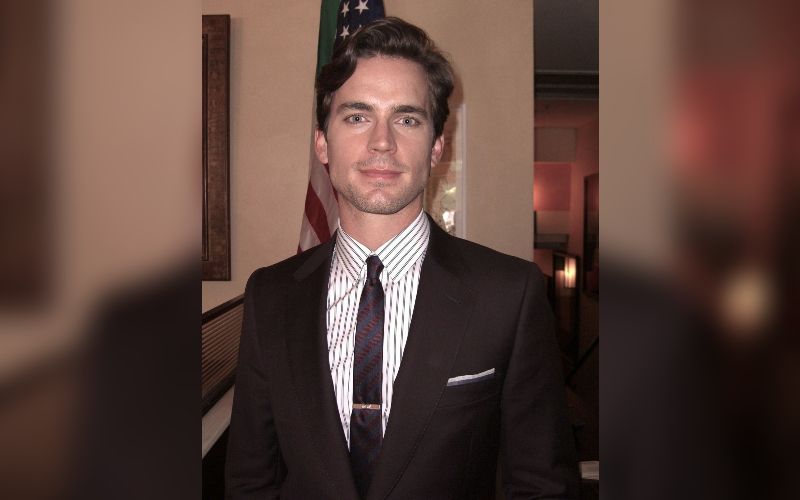 Okay, we're not going to see Matt Bomer strutting around in spandex – he's been cast as The Flash, but it's an animated film.
The project is Justice Society: World War II – a DC movie featuring the Justice Society of America.
In this film, the cast of superheroes will be:
The Flash (Matt Bomer)
Wonder Woman (Stana Katic)
Black Canary (Elysia Rotaru)
Hawkman (Omid Abtahi)
Hourman (Matthew Mercer)
Dr. Fate (Keith Ferguson)
Aquaman (Liam McIntyre)
Justice Society isn't the only project that Bomer has in the works -the third season of Doom Patrol is in production. In Doom Patrol, Bomer plays Larry Trainor/Negative Man – Trainor is a former pilot who is also a gay man.
Who is Matt Bomer?
Early life
Born in 1977 in Missouri, Bomer played football in high school before discovering a passion for acting.
Career
Bomer made his professional debut at the age of 17, landing a role in a production of A Streetcar Named Desire.
After graduating from university, Bomer moved to New York City where he landed a number of small roles in television productions and steadily began to build his career.
It was Bomer's stand-out performance in the film Magic Mike (2012) that caught a lot of people's attention.
Another major role was in The Normal Heart (2014), directed by Ryan Murphy – Bomer was nominated for a Golden Globe for Best Supporting Actor.
Bomer teamed up with Ryan Murphy again for American Horror Story.
Bomer made his Broadway debut in 2018 with a role in the play The Boys in the Band and has reprised the role in the screen adaptation.
"I look at our children's friends and I see they don't even bat an eyelid about our boys having two dads. That makes me very optimistic about the future…" says Bomer, reflecting on changing attitudes while speaking to the Guardian.  "I would be upset if these heroes that came before us were forgotten or went unappreciated. The younger generation I hope will take the time to understand everything our community has been through over the years and to recognise the shoulders we now stand on."
Personal life
Bomer married publicist Simon Halls in 2011, but he didn't publicly discuss his marriage until 2014. Bomer didn't publicly discuss his sexuality until 2012.
Bomer and Halls have three children.
"I came out at a time when it was very risky to do so…" said Bomer, in media interviews. "I had a studio film that was about to premiere, and a television series coming out. But to me it was more important to be my almost authentic self, both for my family, and for myself. I wasn't trying to be a role model, nor am I now, but I thought if it could help just one person, then it would be worth it. But to say that didn't cost me certain things in my career would be a lie. It did. To me that trade-off was worth it."
The Boys in the Band is currently screening on Netflix