Meet Borja the Explorer - he's here to travel, inspire, empower and entertain
"I'm a gay man raised by a gay family."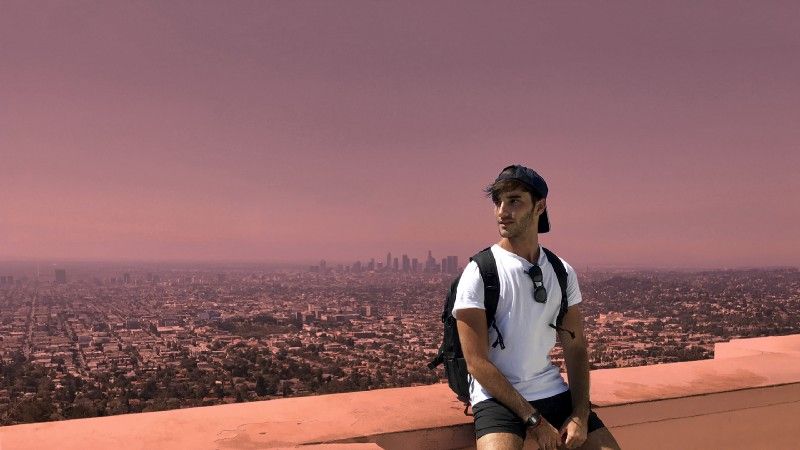 We caught up with Borja Matheu — also known as The Gay Explorer about why he is dating his way around the world.
When did you discover and start to explore your passion for travelling?
Travel is part of my DNA. I started travelling at a very young age, just when I was about to turn two years old. My first trip was a very long one where I was on board a cruise ship for two months. My parents love to travel and had been exploring the world for a while. So, when I was born, the only option was for me to tag along. They had a traveller baby boy!
What was your inspiration for creating The Gay Explorer concept?
The LGBTQ component has been present in my life since the beginning, as I'm a gay man raised by a gay family — I've got two moms. I knew I was very lucky, and that my family would accept me no matter what. I also knew that not everyone was in that position, and that many members of the community felt scared and rejected.
When I decided to take a sabbatical to travel, I also decided to do something to inspire and empower the community. I'd identified digital marketing and public speaking as my strengths, and suddenly the idea of creating a documentary series came to life.
The Gay Explorer aims to make viewers feel proud of who they are, and to explore destinations while raising awareness of issues faced by the LGBTQ community featuring unique individuals.
The values are to inspire, empower, and entertain.
In The Gay Explorer episodes, you go on a date with a local guy –  why did that approach appeal to you?
I needed to find an entertaining way to keep people engaged with the episodes. I knew that a typical interview wouldn't do it.
While watching Hollywood updates on YouTube, I realised that most of them revolved around a common topic, dating, and I thought to myself — "That's it! I'll go on a date, experience the tension, enjoy some romantic time, and have their stories be told throughout our date."
I workshopped the idea with a couple of close friends, and the more they heard about it the more they loved it, so here we are!
How do you find the local guys that you go on the date with?
Finding guys that are up for the challenge is harder than it seems. Not everyone is happy to be filmed and to be showcased on the internet to thousands of people.
I decided to ask friends to recommend other friends. If that didn't work, I'd mention it to people I met along the way. If I still hadn't found anyone, then I'd rely on dating apps — that's how I found Jay from Seattle and Cameron from Sydney.
Which were the most surprising dates that you went on during this project?
All of them had something surprising.
With Kevin, I got to learn the difficulties he overcame when coming out, and how similar those were to mine. This may seem obvious but when you suffer, you feel you're the only one, but that's not true.
With Jay, in Seattle, I got to experience the most romantic date I've ever had. In San Francisco, William took me to my first thrift-shopping experience — and I loved it.
I then went to South America, and Pedro made me try almost every national dish there was, and I became a fan of ceviche. Santiago de Chile was surprising as a city, but also Victor was surprising as a person as he opened up to me and the camera like no one else had.
Cameron taught me about the political situation Australia was going through at the time, while Hirzi provided the most humorous date one could ask for.
All of them were surprising and special.
Are you still filming episodes for The Gay Explorer series?
A new episode filmed during Amsterdam's Pride has just been released. This is the eighth episode of season one. A few more are in the pipeline, but those will come as a second season.
I'm still working on the structure, and evaluating what people liked watching the most from the first season. I want to make sure that people enjoy watching the coming episodes even more, while still having those unique stories heard.
What are some of your goals and ambitions for the months ahead?
I'm currently living in Barcelona. I love this city as it's my hometown, but I'm eager to move to a new place that will spark new friendship and creative ideas. I've got my eye set on Amsterdam or Madrid, but I'm also open to other options such as London or Hong Kong. This new location will pave the way for the second season of The Gay Explorer. There's more to come!
Dive into the world of The Gay Explorer
Follow The Gay Explorer on Instagram
Episode 1
Episode 2
Episode 3
Episode 4
Episode 5
Episode 6
Episode 7
Episode 8
Comments