Meet Mr Gay Europe: Enrique Doleschy
Mr Gay Germany: "Small town Enrique is the gayest of them all!"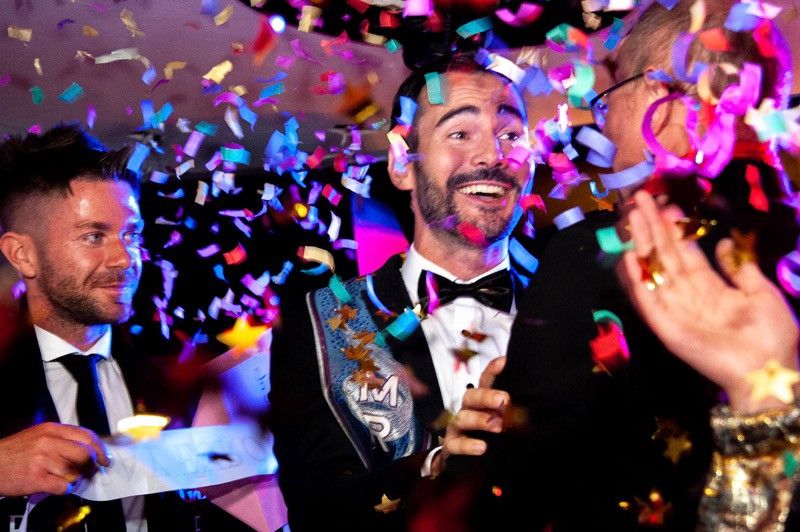 I caught up with Enrique Doleschy, the recently crowned Mr Gay Europe, to talk about life after snatching the trophy.
How did you feel when you were announced as the winner of Mr Gay Europe?
I felt like the king of the world — disbelief, joy, excitement, and a little anxious all at once. But mostly pride — I did it! Can you believe it? Small town Enrique is the gayest of them all!
At the Pride parade in Poznan, there were protests against equality for LGBTQ people. How did that make you feel?
We were scared to death. Shocked at first at what was happening — everything around us was moving so quickly, but in the end we had two thoughts — What have we done to these people to offend them? But also — This is why we do what we do, and why Mr Gay Europe will never be a beauty pageant. We are activists and fighters!
Your campaign is Silverrainbow — why is connecting different generations within the LGBTQ community so important to you?
My job as financial adviser makes me an expert on issues of caring for our future generations. Our elders have died, fought, and achieved many goals themselves, for me, and everyone younger than me. So it comes naturally to me, and gives me great pleasure and pride to give back to the elder community and teach the younger ones about our LGBTQ history, what we learned from it, and what it will bring in the next periods of time.
Only a strong connection between different interest groups helps us withstand the forces from outside, the hate, anger, and punishment. We have to care for each other.
How can people get involved or support the Silverrainbow campaign?
If you want to get involved, or if you know someone with a great idea, or if you want to promote your own business or charity for our community, message us on Facebook and we'll advertise and support you.
If you feel like doing something — look for a local charity, group, or activity you can join to help. We know a lot of people in different cities, so we can hook you up and help you do good.
What are some of your goals and ambitions for your year as Mr Gay Europe?
I want to get our politicians involved. The German government doesn't care enough for LGBTQ seniors, they think a little money is going to solve the pain they have suffered from being punished. In reality, a lot of nursing and retirement homes are still run by the church which actively advocates against our lifestyle.
We need specific funding and support for rainbow community housing for all ages — safe spaces for elders and students where they can teach each other.
My main goal is to get the European parliament involved — they have a lot of power.
If someone was thinking about entering Mr Gay Europe, what advice or guidance would you give them?
Stay true to yourself, but present it in the best way. Live the spirit of the European Union — united in diversity. If you embody that, nothing will stop you from becoming my successor.
Follow Enrique Doleschy on Instagram