Meet the man who keeps London's queer dance-floors pumping
Nic Fischer talks music, Pride, and life as a DJ.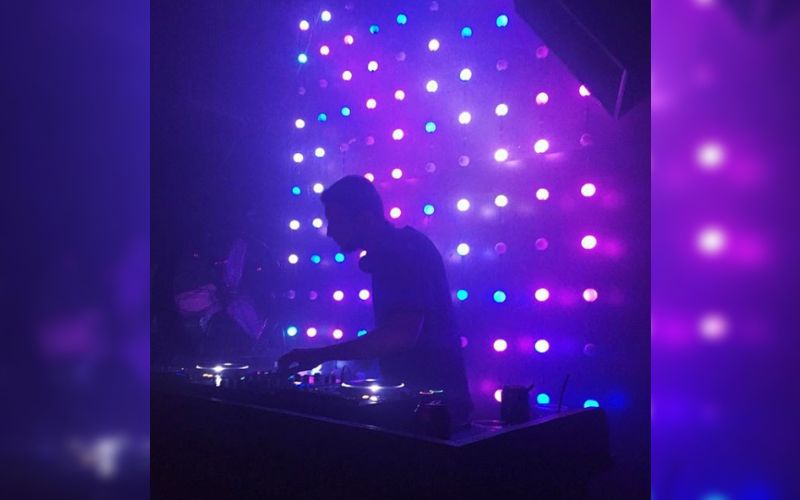 If you've had a night out in London, chances are that you've been dancing to the tunes of Nic Fischer. Whether it's Dalston Superstore, Fire, or any of the festivals, Fischer has been one of the DJs that has kept the city's queer dance-floors pumping.
I caught up with Nic Fischer to talk Pride, music, and plans for the summer.
Are you playing a lot of Pride festivals over the summer?
I'm not doing any festivals this year, but I will certainly play a London party on Pride. Also, I have a new Tuesday residency at Dalston Superstore the whole month of July – called Tenderfoot – and I'll be doing a Pride special on the 2 July. I'll be joined by a guest from Brazil called Guibe – he'll play a lot of exotic tunes.
I remember my first Pride in London, It was in 96 – we were on Clapham Common and Ultra Nate's single Free was blasting from every sound system. It was very special.
Pride is special time for the LGBTQ community and their allies to celebrate, but we should be proud and feel amazing of who we are everyday – homophobia is still very present.
When you were starting out, what gave you the confidence that you knew what you were doing and that music was the passion that you wanted to pursue?
The reaction of the punters to the music you play, and the feedback from people after a set.
Over the years that you've been in the industry, what have been some of the key changes in queer nightlife?
I started going out in London in the late 90s – to Trade and DTPM. Sadly these venues have shut down over the years, and recently more queer venues have also had to close their doors.
These days, I feel that there's also a lot more diversity in queer spaces.
If someone was interested in exploring a career as a DJ, what advice or guidance would you give them?
Believe in yourself, always try to break boundaries with your music, and don't stick to just one style. Even offer your services as a DJ for free, just to try and get your name out there.
What are some of your goals and aspirations for the months ahead?
I want to spend more time producing and composing music. There's so much good music out there at the moment – it's really inspiring.
What do you hope that people feel when they're listening to the music that you're playing?
I hope they feel like dancing, and the energy and love that I want to share with them.
Follow Nic Fischer on Instagram