Meet the NYC femmes rocking the world
Audiofemme: Providing a platform for marginalised voices.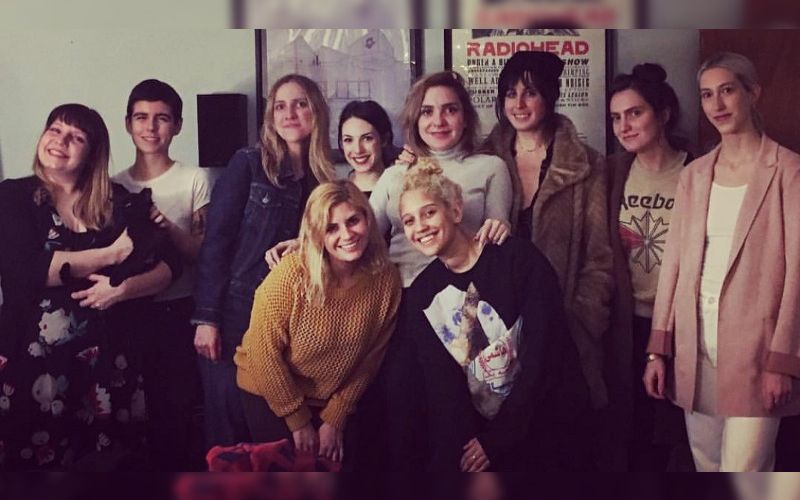 We caught up with Marianne White  –  founder of NYC culture-blog Audiofemme  -  to talk about music and the women that inspire her.
What was the inspiration for establishing Audiofemme?
It was kind of happenstance in a way. Not that we weren't inspired. My co-founder Lindsey Rhoades and I started Audiofemme as a personal outlet for our own music writing. I think we were using Blogspot for our platform.
We were both just embarking into the world of music journalism and felt compelled to start our own thing. It's always limiting to write for someone else, and I personally hate having my writing heavily edited to the point where my voice is overridden. We needed a name, and a friend of Lindsey came up with Audiofemme and we just loved it.
It was that name that inspired the concept behind what it would eventually become  –  a femme/non-binary run music and culture blog.
Now we have over 20 contributors from all over the country, and we've launched a monthly concert series in NYC. The name gave birth to the brand, and it's so cool to see how it's taken on a life of its own.
How would you describe the music covered by Audiofemme?
Our coverage spans an immense spectrum of genres, and we're generally open to just about anything the femmes pitch  –  as long as it's interesting and timely. We have a few weekly and monthly columns that are more thematic  –  there's a regional series that covers local music scenes in overlooked cities like Detroit. We recently expanded it to the Bay Area  –  which we're doing as a video podcast  –  plus Columbus Ohio, and Bloomington Indiana.
We have a girl who interviews musicians about their pets, which I just adore. One of our senior contributors  –  who started with us as an intern  -  writes a weekly memoir column called Only Noise, it's about music she grew up with.
As for our more standard content, a lot of it focuses on up-and-coming artists who are pushing boundaries with their work. We have a news column that covers bigger stories we tap from the mainstream  –  the music world is always rife with interesting scandals.
We also cover everything that Cardi B touches.
Is AudioFemme only about the music, or is it more than that?
Our content is starting to expand to non-music related coverage. We have a column called Woman Of Interest, where we interview women who work within the nexus of art and activism in some capacity. I actually got to interview a feminist stripper, comedian, and artist who also organises community events centred around the rights of sex workers. She was super-inspiring to speak with.
With the launch of our concert production series, we're really aiming to get more involved with the community here. We love producing events in non-traditional spaces, and finding new and interesting angles to showcase artists. We'll also be partnering with the NYC Alliance Against Sexual Assault for some of our upcoming shows, which is super-exciting.
Most importantly, we're about providing a platform for marginalised voices to create and write about what they want. Women and non-binary folk are so underrepresented in journalism and within the media world more broadly. Re-calibrating the scale is a fundamental part of our mission.
Who are some of the women in music that you'd describe as your heroes or inspirations?
Nina Simone, who endured so much bullshit for the entirety of her career. Esther Gordy Edwards and Maxine Powell, who were two of the founders of Motown and just total bad-ass pioneers. My babe, Eartha Kitt, who was one of the original feminists in the music world. Sylvia Massy  -  amazing producer and engineer who's so often overlooked. Patti Smith, Lori Anderson, Sheila E - best drummer ever, Debbie Harry, Donna Summer, Linda Perry, Kim Deal, Kathleen Hanna, Kim Gordon, Sharon Jones. Plus Dolly Parton, it's literally one of my dreams to meet her  -  I actually have dreams about her all the time.