Milo Yiannopoulos - will he now return to Twitter?
The one-time queer poster-boy of the alt-right may be one of the beneficiaries of Elon Musk's purchase of Twitter.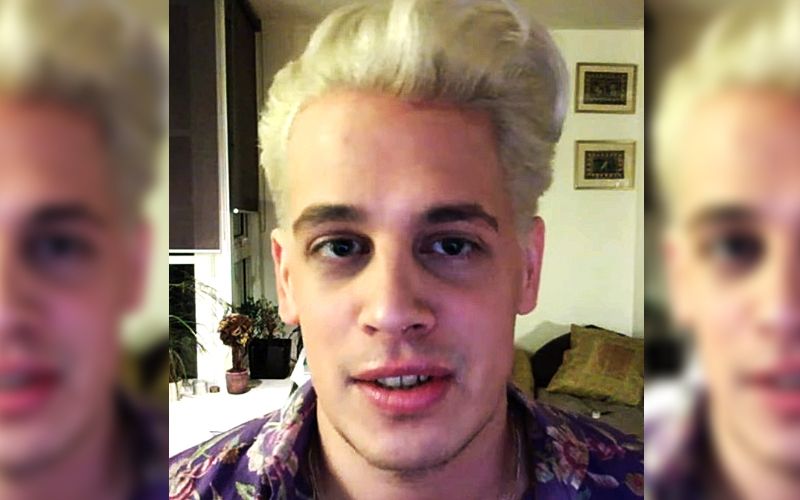 The dumpster fire that is Milo Yiannopoulos is kind of back in the news – he's one of the names being trumpeted by far-right identities in the US as a potential beneficiary of Elon Musk's purchase of Twitter.
While much is unclear about what Musk hopes to achieve through his purchase, his public statements so far have focused on "free speech".
This has been interpreted by the far-right in the US as indicating that people who have previously been banned from Twitter – mainly due to breaches of the platform's guidelines around hate-speech and harassment – are likely to have their accounts reinstated.
Yiannopoulos is one of the names frequently being mentioned – alongside such luminaries as Donald Trump, Alex Jones, and Marjorie Taylor Greene.
Who is Milo Yiannopoulos?
Yiannopoulos is originally from Kent, in the UK.
He was born in 1984. His original name was Milo Hanrahan, but he's also written under the name Milo Andreas Wagner.
Yiannopoulos was the technology editor of Breitbart News but was fired in 2017 following his comments that seemed to support pedophilia.
Why was Milo Yiannopoulos so popular?
Yiannopoulos joined Breitbart in 2014. Breitbart is a right-wing news website that was founded in 2007.
It seemed that Yiannopoulos was in the right place at the right time.
The main funders of Breitbart are the Mercer family. The Mercer family are an ultra-wealthy and ultra-conservative family. They took an active role in shaping the Republican party ahead of the 2016 election in the US, and they used Breitbart as one of key communication platforms to shape debate and influence public opinion.
Yiannopoulos seemed to enjoy saying controversial things and being the centre of attention. He understood the power of social media.
His main targets were 'political correctness' and 'social justice warriors' but he had controversial opinions about anything that would generate headlines and connect with the Breitbart audience.
Yiannopoulos was one of the ways in which we saw hate-speech being mainstreamed. A gay man who was articulate, well-read, and able to mount persuasive arguments, Yiannopoulous regularly featured on talk shows, news programs, and media interviews. He developed a large following – he seemed to be able to articulate much of the anti-progressive prejudices that came to define 'the base' of support for Donald Trump and the far-right elements of the Republican Party.
Why was Milo Yiannopoulos kicked off social media?
Twitter permanently banned Milo in 2016 for instigating racist harassment. Then, in 2019, Facebook also kicked him off for violating hate speech rules.
What did Milo Yiannopoulos say about pedophilia?
In early 2017, a YouTube clip emerged of Yiannopoulos talking on a podcast called Drunken Peasants. The clip was recorded in 2016.
In the clip, Yiannopoulos favourably described sexual relationships between 13-year-old boys and adult men that can "happen perfectly consensually" on the basis that some boys of that age are sexually and emotionally mature enough to consent to sex with adults.
Yiannopoulos used his own experiences as an example, saying he was mature enough to be capable of giving consent at a young age. He also said that "pedophilia is not a sexual attraction to somebody 13 years old, who is sexually mature" but rather that "pedophilia is attraction to children who have not reached puberty."
After the emergence of the clip – and the negative reaction it widely received – Yiannopoulos held a press conference at which he said that he'd been the victim of child abuse, and that his comments were a way to cope with it. He declined to identify his abusers or discuss the incidents in any detail.
The consequences of this controversy included the loss of his job at Breitbart, and the cancellation of the publishing deal for his autobiography.
It seems that the far-right funders of Yiannopoulos were happy to support and amplify controversial opinions and hate-speech about pretty much anything except pedophilia and child-abuse.