Model Watch: Mason from Perth, Australia
The camera clearly loves Mason.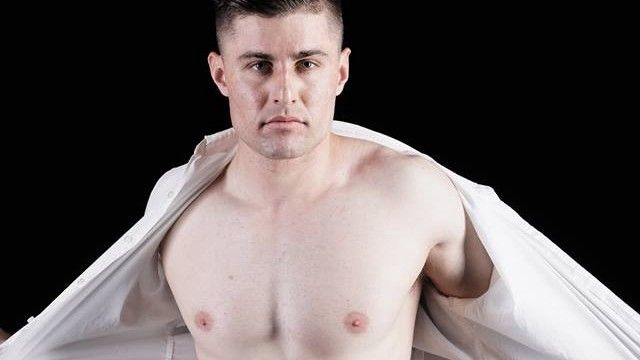 Meet Mason, a model and actor from Perth in Australia.
How long have you lived in Perth?
I was born in Perth in 1994, and have lived here for the entirety of my 24 years. However, I've travelled to many places around the world, giving me a more open-minded and less biased opinion on Perth. Perth is a great small town in order to raise a family and potentially settle down in.
What's great about living in Perth?
Perth is an amazing small town, which is brilliant for marriage, kids, and living the ideal 'Australian Dream'. We have a low crime-rate, and everything seemingly shuts down after 9 PM on a weekday. We have amazing healthcare, social welfare, and educational systems. Perth is a great place to live a very calm and non-hectic existence.
Are there any downsides to living in Perth?
The downsides to living in Perth are that everything on a weekday closes at 9 PM, besides fast-food outlets. This means that people who are single, outgoing, and looking to enjoy their weekday need to seek out 'undiscovered' gems. Although there are some negatives to living in Perth, it's mostly an ideal place to live.
Where do you go out in Perth?
I personally love to go to Leederville in Perth, especially Niche and Manor. Both of these bars are an eclectic collection of upper-middle-class young people who are vastly more sophisticated than in a nightlife venue that doesn't charge an entry fee.
You're the average of the five people you hang out with. This means that when I socialise outside my friendship circle, I want to hang with people who add value to my life and I can do the same to theirs.
Which is your favourite beach?
Coogee beach is an amazing spot. The combination of the jetty and crystal-clear water is very peaceful and a great place to enjoy. Also, there's a net which surrounds the main swimming area — that means that if you're a person scared of sharks, you can swim and enjoy the beach peacefully.
Where do you go on vacation?
I love travelling. I've travelled to China, London, Paris, Langkawi, and Thailand among others. Next, I'd love to travel to Spain and other parts of Europe. Also London, and the eastern states of Australia. I'll need to travel to more often, considering I see those places as a great place to pursue other career endeavours.
How did you get into modelling?
I got into modelling because my ex-girlfriend and family members said I could do it. I figured, why not use my business-mind and education towards trying to establish some personal branding in an industry which is as established as this one. I'm a person who loves challenges, and this seemed like an exciting opportunity to grab.
What's next for Mason?
I want to take every opportunity in modelling in order to establish a personal brand in this industry. I want the work I do within modelling to enhance other elements of my life, like my entrepreneurial pursuits. I can't wait to work, hustle, and really add value to the modelling industry in whatever way I can.
Mason is represented by CSA Models