Model Watch: Oscar from Perth, Australia
Fitness model and actor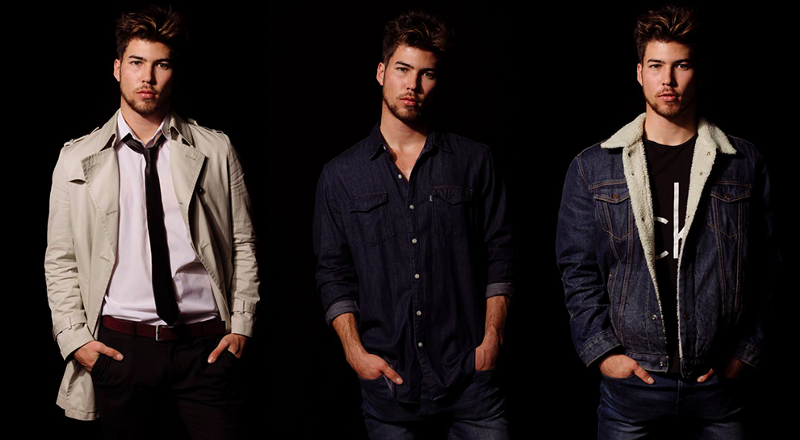 Meet Oscar, from Perth in Australia.
How long have you lived in Perth?
My entire life — 19 years.
What's great about living in Perth?
I love the individuality and diversity that has been evolving in Perth the past several years. There's a lot of support from those who appreciate the originality and authenticity in the work that people are passionate about. I also love the laid-back culture of Australia and how we've grown to become a very welcoming and accepting nation.
Are there any downsides to living in Perth?
Although there is a lot of support for the people that are passionate about their work, many of them go unrecognised or unappreciated because of the small population of people that are interested in them. The classic Australian 'tall poppy syndrome' plays a large part in this problem when it comes to businesses trying to grow, due to people putting down their work instead of acknowledging it for the authenticity and creativity.
Where do you go out in Perth?
Travelling and doing new things is my favourite thing to do on weekends. I thoroughly enjoy being in nature and finding spots to go where people have never been before. Some weekends I'll put a mattress in my ute and go out adventuring wherever I can and will often sleep out under the stars. I do love being with friends and family but I also enjoy my own company and don't mind doing these things on my own as I don't like to overthink and try to give myself some headspace.
Which is your favourite beach?
My favourite beach to go to is the Whitfords animal exercise beach. Animals are my weakness and I love the beach so it's a perfect combination.
Where do you go on vacation?
I will literally go anywhere I can on vacation as long, as it's safe of course. I mostly go to places a few hours away from Perth but I have also travelled to Japan, China, Singapore, Thailand and Bali. One of my biggest dreams is to travel the world one day, whether it be by myself or with other people.
How did you get into modelling?
It's a bit of a messy backstory, but my agent found me on social media.
What next for Oscar?
Within the next year I'd like to start studying a degree in veterinary science in the hope that I can graduate and open my own veterinary clinic, and help save animals all over the world.
Oscar is represented by CSA Models
Photos by Jesse O'Leary.