Model Watch: Sean Grundy shot by David Broadway
The boy from Perth shows us what he's got.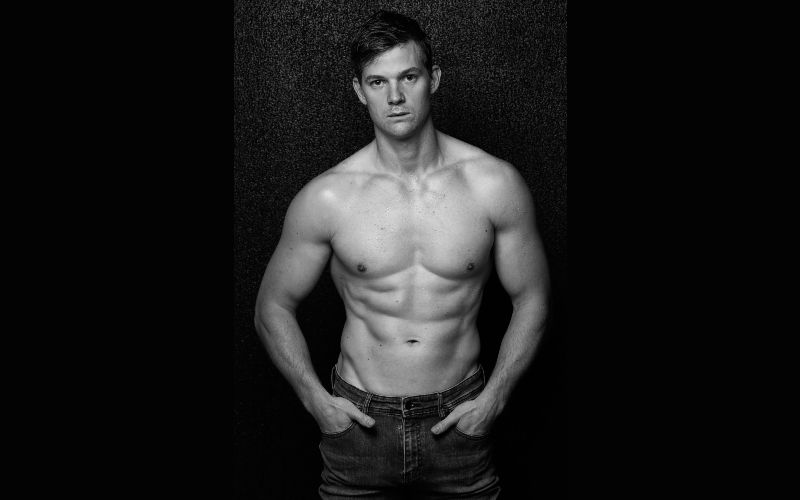 Sean Grundy recently stripped off for the camera of David Broadway.
We took the opportunity to ask him a few questions.
How long have you lived in Perth?
Almost 20 years. I moved here from Queensland, when I was about 10.
What makes Perth a great place to live?
It's one of the safest places to live. There's amazing beaches, great nightlife, and I have all my friends and family at my doorstep.
Are there any down-sides to living Perth?
There aren't many down-sides. I guess the distance is the main thing – when you want to go away for the weekend, it's half a day's drive or long to go camping or stay somewhere.
Plus, the borders are closed at the moment.
Where do you go out in Perth?
For me, going out is dinner with my friends and family, or having a night in – playing drinking-games, watching movies, and having a good laugh.
Where do you go on vacation?
I love anywhere along the coast – it's always breathtaking. Plus, I always love getting back to the Gold Coast, where I grew up.
I also love travelling overseas – Nusa Dua in Bali, Japan, Singapore, Europe, and America.
How did you get into modelling?
I just saw guys in Men's Health and thought to myself – I'd love to look like that. Sort of a mix between Chris Hemsworth and British super-athlete and swimmer Ross Edgley.
What are some of your goals and aspirations for the months ahead?
My main goal is is to buy my first home, and also to stay as lean as I can over the Christmas period.
Eventually, I want to be financially free so that I don't have to work away from home and so I can enjoy more of what life has to offer.
Credits
Model: Sean Grundy – represented by CSA Models. Follow CSA Models on Instagram.
Photos: David Broadway
Location: Huzzard Studios, Perth