Modus Vivendi are fuelling our vinyl obsession
Photographer Joan Crisol showcases why this underwear has our attention.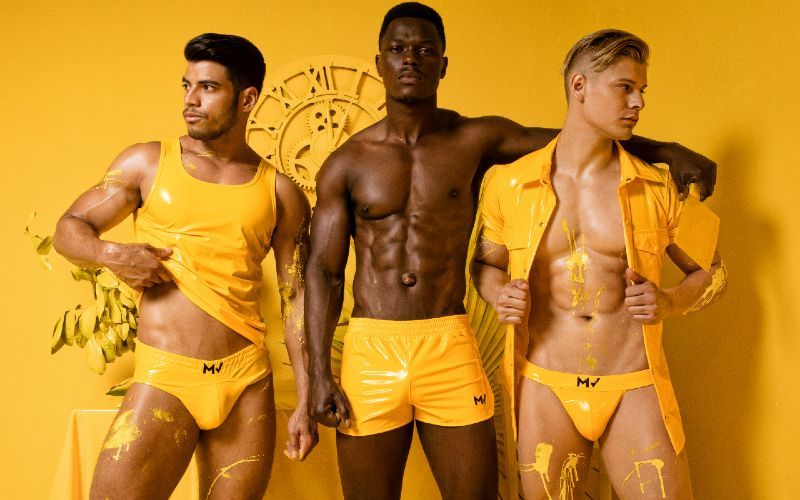 Modus Vivendi is showcasing its Vinyl Line.
It's bright and bold and sexy and sleek. Add a touch of fetish to your underwear drawer with these bad boys.
Available in blue, yellow, or black, the Vinyl Line includes Bottomless, Boxers, Briefs, Jockstraps, Low-cut Briefs, Shirts, Shorts, Tanga Briefs, and Tank-tops.
Credits
Underwear: Modus Vivendi
Photographer: Joan Crisol @joan_crisol
Models: Oliver Lewis, Ricardo Paul, and Guido Benitez
Location: Madrid