Modus Vivendi have got us singing the thong song
Sun's out - buns out!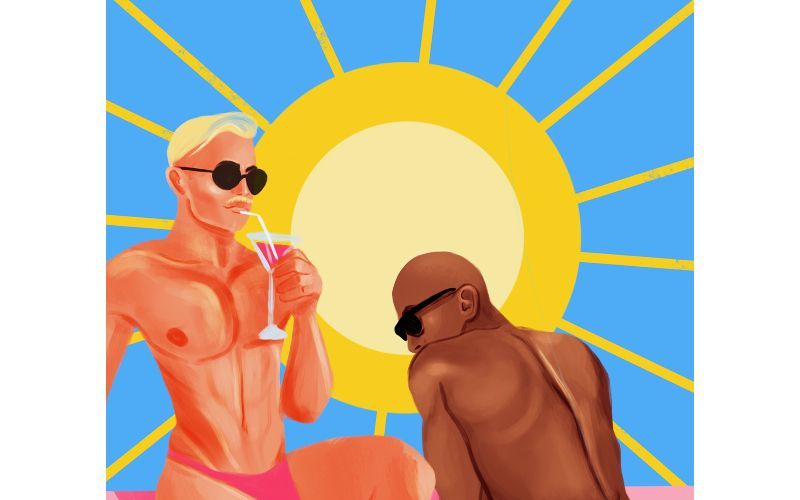 We're always looking for any excuse to wear a thong, and Modus Vivendi have stepped up to the plate with complete line of thong swimwear.
This swimwear comes in a range of colours and is constructed from quick-drying fabric.
To launch the new range, Modus Vivendi teamed up with illustrator Denis Sdobnov –  @drawmedenis on Insta – to bring our summer fantasies to life.
Originally from Russia, Denis is now based in Shanghai.
"I was born and raised in a traditional Russian Orthodox family and grew up with a struggle for self-identity…" explains Denis. "Moving to Shanghai and practicing art, have gradually become my agency for my slow but glittering process of self-acceptance and reconciliation."
"Here in Shanghai, I feel empowered by the extremely supportive and talented queer artist community, which endowed me with the strength to follow my heart and instinct, and become more visually and vocally self-expressive."
"I believe being a queer artist comes with a lot of communal and social responsibilities. Your work and practice should not be a merely about portraits or self-explorations. You need to give love and supports, empowering other queer people in struggle and agony and unreservedly celebrate difference and diversity."