My Best Friend - the emotional roller-coaster of growing up gay
A coming-of-age film from Argentina.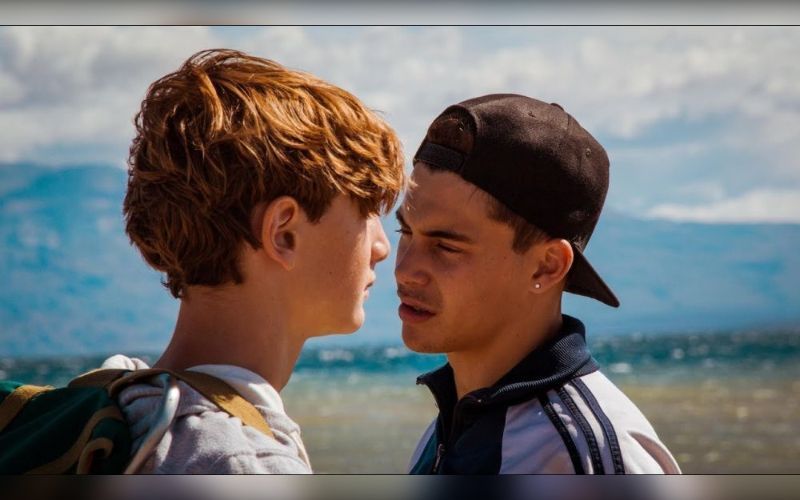 Written and directed by Martín Deus, My Best Friend (Mi mejor amigo) is a coming-of-age film from Argentina.
The film gives us the story of Lorenzo, a teenage boy who lives with his family in a small town in Patagonia. Lorenzo's comfortable world is shaken up by the arrival of Caito – the son of a friend of Lorenzo's father. There is a sense of mystery surrounding Caito's arrival, there are secrets and hidden pasts that heighten the sense of danger and intrigue that the handsome Caito brings with him.
Gradually, Lorenzo and Caito form a strong bond, with unexpected consequences for them both.
One of the strengths of this film is the casting. As Caito, Lautaro Rodríguez delivers the perfect blend of damaged bad boy that makes him irresistible. In the role of Lorenzo, Angelo Mutti Spinetta is suitably fresh-faced and on the edge of innocence and confusion. Adding authenticity to the family dynamic, Deus has cast Benicio Mutti Spinetta – Angelo's actual brother – in the role of Lorenzo's brother Luky.
My Best Friend is a watchable film that reminds us that families are complicated, and that growing up queer is generally an emotional roller-coaster, wherever you are in the world.
My Best Friend is distributed by Matchbox Films