My Boyfriend is a Superhero
A brand new erotic gay adventure from Class Comics.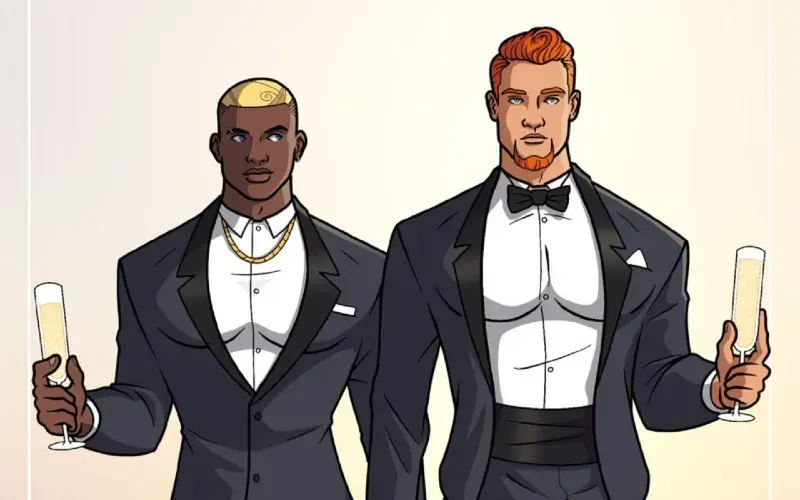 As they celebrate their 20th anniversary of being in the erotic comics game, Class Comics have released a brand new sexed-up adventure.
Written by Patrick Fillion and illustrated by Alexander, My Boyfriend is a Superhero takes us into the lives of Felix and Byron – Naked Justice and Space Cadet – real-life boyfriends who are also masked crime-fighters.
In this first chapter of this issue – Occupational Hazards – Naked Justice and Space Cadet must find a way to stop Giganticor who has had enough of their meddlesome ways.
The second chapter is Employee of the Year. Felix is receiving a prestigious award at a gala dinner. However, some of the attendees at the event aren't on the guest-list and Felix risks his secret identity being revealed.
Is this an erotic gay comic worth reading?
If you're into erotic comics – and I am, in a big way – then there's heaps to enjoy in this new series from Class Comics. Not only have we got fantastic illustrations giving us explicit action, but we've also got some great storytelling.
My Boyfriend is a Superhero not only taps into our fap fantasies of sexed-up superheroes in spandex, but also gives us the added dimension of two gay guys trying to make their relationship work. It's quality on every page.
You're probably going to want to add this one to your reading list.
Get your hands on My Boyfriend is a Superhero from Class Comics