My Dating Life: Thomas Swallow
The highs and lows of dating in the LGBTQ world.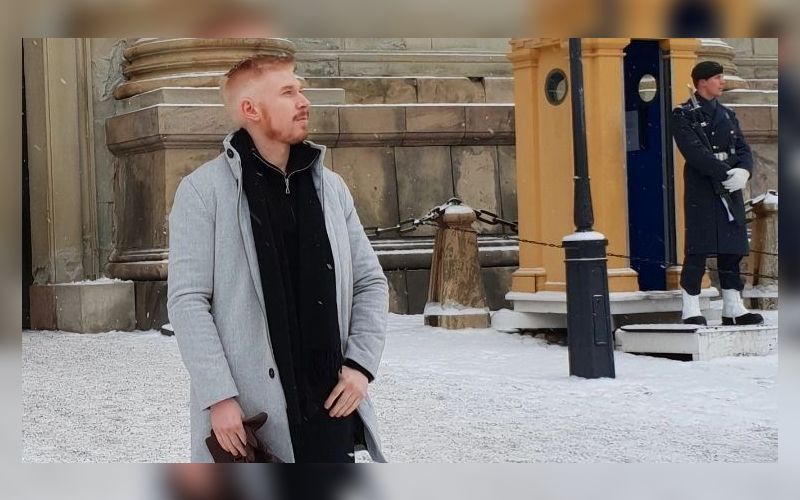 I caught up with journalist Thomas Swallow to talk about the highs and lows of dating in the LGBTQ world.
Can you remember your first date with a guy?
My first date was with a guy called Josh, when I was at university. I was about 20 at the time, and he was in his late twenties. The date was a mixture of excitement and nerves I guess. I was out to everyone close to me, but living in a northern city of the UK, I wasn't sure what the reaction would be by the public. I carried on seeing him on and off for about a year, until I went abroad for university. We never really kept in touch after that.
When you're dating, how do you typically meet guys?
I generally use apps, but the longest relationships I've had have always been through running into guys on nights out.
What's your idea of a perfect date?
My idea of the perfect date would be a date where the guy has planned it around you. Not just a conventional dinner or show, but something they know you like and wanted to share with you. Sounds corny, I know.
What have been some of your most memorable dates?
I'd probably say the most memorable date I've been on, was going to Southbank at Christmas time. I just always felt very comfortable around this guy, and we went there because I used to study in Sweden – he wanted to take me to the Rekorderlig pop-up there.
We ended up chatting about all-sorts and I almost ended up falling asleep on him in the bar. It was just a very cosy and relaxing experience, that made me realise how much he cared about me.
Any dating disasters?
Far too many to list. I've dated a variety of people from lawyers to porn stars, and they all come with their own unique challenges and mishaps.
For someone who was just starting to explore dating in the LGBTQ world, what advice or guidance would you give them?
Spend some time thinking about what you'd want and need from a relationship. The whole hook-up culture that has developed from apps can be quite damaging to your self-esteem. If the guy you're chatting to is just after sex, the likelihood is he won't be your Prince Charming. So, the important thing is to think and not put yourselves in situations where you're going to get hurt.
Follow Thomas Swallow on Instagram
Follow Thomas Swallow on Twitter