New music from Justin Utley
Providing the soundtrack to your breakup.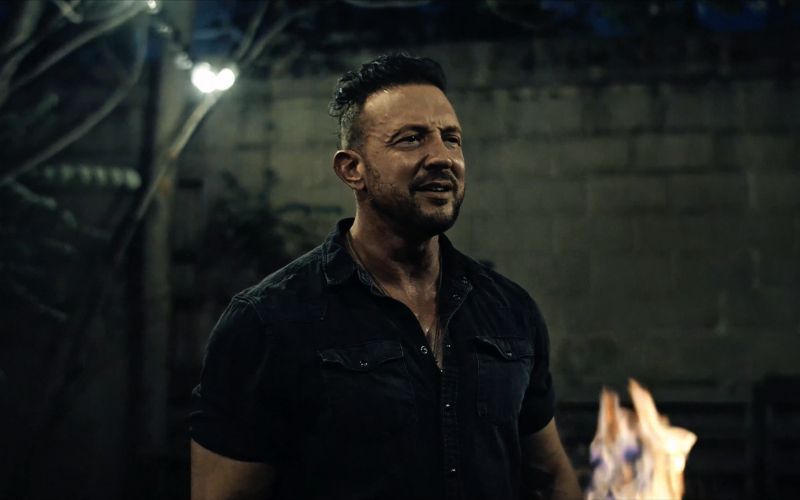 Justin Utley's latest single is Underneath My Skin.
It's a song about heartache, betrayal, and the feelings that linger long after the final goodbye of a lost love.
"It's based on an experience I had that was so intense that the only way I could express the pain accurately was through music…" says Justin. "I think the song resonates with anyone who has been at the difficult end of a relationship's rope, forced to finally cut ties with a love you thought would last."
American Nightmare
American Nightmare is an angst-ridden, industrial rock anthem in which Utley reveals an edgier side to his talents.
Inspired by his experience with conversion therapy, and the state of politics and religion in the US, American Nightmare also resonates strongly with the pandemic panic that we're currently navigating.
"This whole album has been about exploring edgier, darker themes that I've always wanted to take on but hadn't because I was told to stay in my safe zone…" explains Utley. "But I've learned complacency is dangerous. It nearly cost California's LGBTQ community their freedom to marry. I have something to say about this world we're living in today and I'm going to say it now because I don't believe we can make it through another four years of this nightmare."
American Nightmare is Utley's first single release since his activism work helped to ban conversion therapy in the state of Utah.
"The win was not only cathartic but rewarding and empowering…" says Utley. Utah is now the 19th state to ban conversion therapy. Utley plans to take his fight to the other 31 states.  "I'll take my guitar wherever I need to in order to keep this conversation going and get this horrific, shame-based sham of therapy banned. It's unethical, it's disproven, and yet so many are caught in its web of lies, inevitable failure, and suicide."
Justin Utley on surviving conversion therapy
Has there been a therapeutic element to your music since your experience with conversion therapy?
It definitely helped me use the frustration and hurt I've experienced and the causalities caused by conversion therapy into something useful. It is its own therapy in a way. Really, there came a point in my life where I needed to either pull the plug on life, or the therapy and all the 'logic' behind it. I'm lucky I chose the latter of the two.
Is there growing support in the US for banning conversion therapy?
The support for the ban on conversion therapy is certainly growing, and is usually met with a disbelief that the practice is even still happening. But, that's the most alarming thing to me, is that it has been re-branded, repackaged, and sold as something else – from support groups to retreats – some in an almost secret fraternal order or rite-of-passage process, and that it's gone unnoticed for this long.
Do you ever think about how life would be different for you if you hadn't been subjected to conversion therapy?
Everyday. Its not something easily gotten over if you've bought into it like I had. It was presented as the only option to me, along with using all too familiar religion-based fear tactics that if I didn't do exactly as I was instructed, I would lose the chance to be with my family in the afterlife. The medications I was put on for supposed PTSD from the sexual trauma I experienced as a child – which I hadn't – have lasting repercussions.
How do you hope that people feel when listening to your music?
That even if you can't see a silver lining, you can still always make one.