New Swimwear: Dark from Modus Vivendi
Taking us into the woods.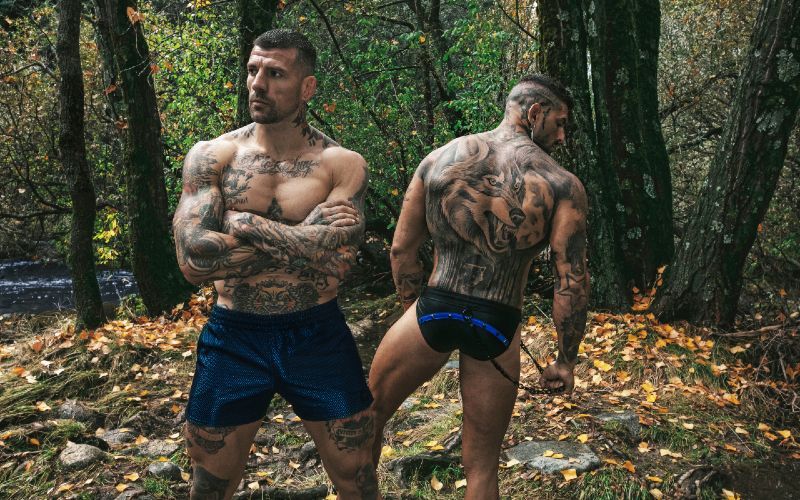 The latest line of swimwear from Modus Vivendi is Dark.
This is swimwear with a bit of a punk edge – swimwear for goth guys. There's chains, there's press-studs, there's attitude and a raw sexiness that is undeniable.
The range includes all the styles, constructed from a fast-drying elasticated fabric featuring a rubber logo label.
Credits
Campaign: Dark by Modus Vivendi
Photographer: Joan Crisol
Models: Antonio Ledesma and Alvaro Wolf
Location: Madrid, Spain