New swimwear from Modus Vivendi
Are you ready for some summer sun?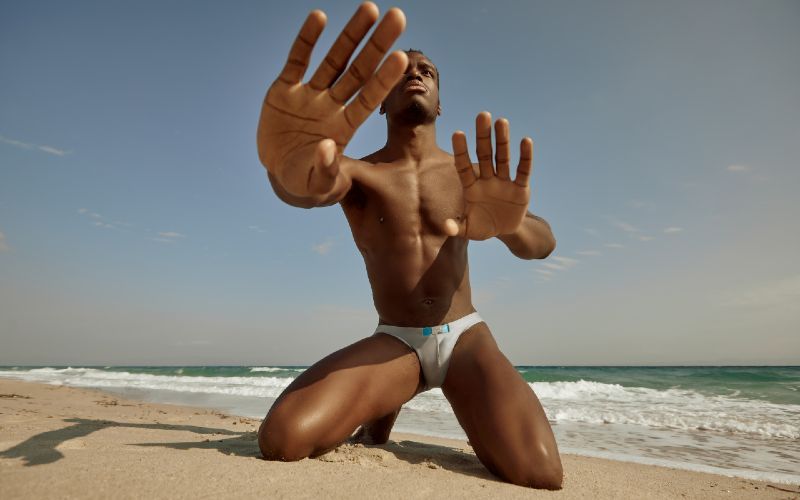 Modus Vivendi presents the Gordian Knot Swimwear Line for those who are looking for a bit more revealing swimsuits than the usual ones.
The reason why this swimwear is a bit more revealing than other styles is that the Gordian Knot range is unlined – the fabric will hug every contour of your body, leaving little to the imagination.
This minimal aesthetic is inspired by the ancient Greek Myth of Gordian Knot – symbolising a complex or unsolvable problem.
This range is available in five colours – black, silver, gold, cobalt blue, and wine red.
As well as bold colours, the fabric has a metallic shine that shimmers in the sun.
This range includes low-cut briefs, classic briefs, brazil boxers, and jogging cut shorts.
Credits
Underwear: Modus Vivendi
Photographer: Panos Misailidis
Model: Theonikos Iyagbor
Location: Chalkidiki, Greece