Nicola Adams leaves Strictly Come Dancing undefeated
The show is over for the Olympic champion, but it wasn't her dancing that brought the dream to an end.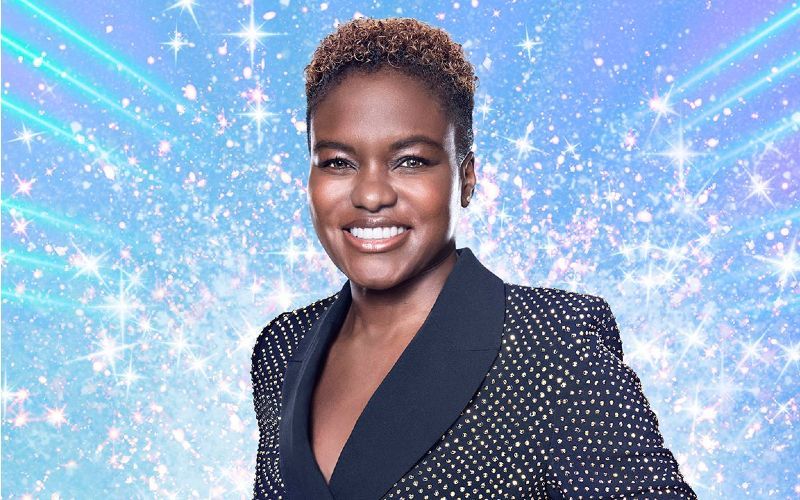 After surviving the dance-off on Week 3, a shock twist sees Nicola Adams and her dance partner Katya Jones leaving the show.
Katya has tested positive for Covid-19. Although Katya is asymptomatic, the protocols being followed by the show require both Katya and Nicola to self-isolate and they won't be able to take any further part in this show.
"I'm absolutely devastated my Strictly journey has come to an end so soon…" said Nicola. "I had so much more to give and so many people to win this for! But I just want to say a huge thank you to Katya for being the best dance partner anyone could ask for. I'm gutted to be out of the competition but in these unprecedented times and as frustrating as it is, the Covid measures in place are to keep everyone safe, and I'm doing what I can to help."
Strictly Come Dancing is the UK version of Dancing With The Stars – Adams and Jones have been the UK show's first same-sex pairing.
"I think the beauty of this partnership is it's never been done before on Strictly so basically we are free to do what we want, there's no real rules…" said Jones, speaking before the launch of the 2020 series.
Strictly Come Dancing is one of the most popular television programs in the UK. The BBC – the network that produces the show – has previously resisted calls for same-sex couples to be featured on the show. There's been other same-sex couples in Dancing With The Stars around the world.
Responding to discussion about the pairing between Adams and Jones, the BBC has said that it was "happy to facilitate" the request by Adams to dance with a woman.
"I guess it's just breaking those boundaries and showing people that it's OK…" explained Adams, speaking to the Guardian. "It's not such an uncommon thing: professional dancers dance with people of the same sex all the time; you dance in a nightclub with your friends. I just wanted to break down the thing of it being a big deal when it's not really a big deal."
Who is Nicola Adams?
Nicola Adams is a high profile sportsperson – an Olympic champion in boxing – and a prominent LGBTQ role-model.
Personal life
Adams was born in 1982 in Leeds.
She has talked publicly about her sexuality and is celebrated as an LGBTQ Olympic champion.
Adams lives in Leeds with her partner Ella Baig.
Career
Adams began boxing training as a teenager, begin to compete soon after.
In 2001, Adams became the first woman boxer ever to represent England.
In 2007, Adams became the first English female to win a medal in a major boxing tournament, taking Silver in the bantamweight (54kg) division at the European Championships in Denmark.
In the 2012 Summer Olympics, Adams claimed the first Olympic women's boxing Gold medal.
At the 2016 Rio Olympic games, Adams successfully defended her Olympic title.
Following the Rio Olympics, Adams turned professional before retiring from the sport in 2019.