Olly Alexander stars in It's A Sin - a queer drama set in the 80s
Created by Russell T. Davies, It's A Sin hits our screens in January.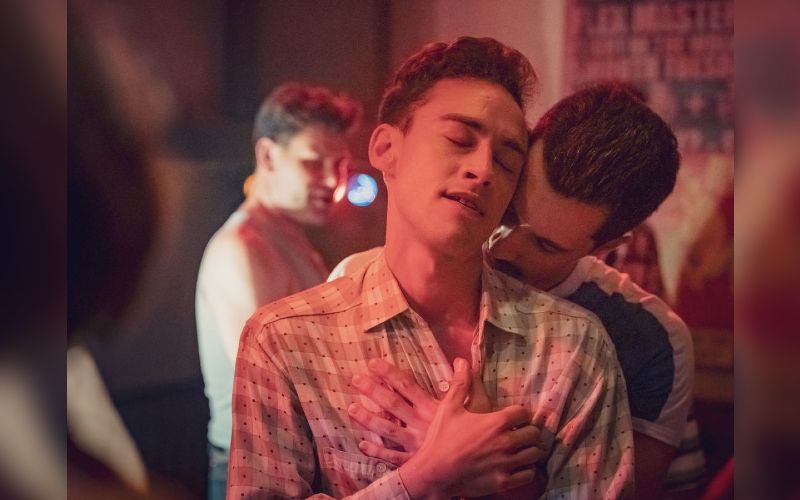 We're happy to watch Olly Alexander in anything he's doing, but his starring role in the new series from Russell T. Davies has definitely got our attention.
The production is It's A Sin – a five-part drama series set in the 1980s.
The story follows a group of young men who become friends in London as the spectre of HIV looms.
Olly plays Ritchie Torez, an 18-year-old queer guy hiding his sexuality from his family. Lydia West, Omari Douglas, and Callum Scott Howells play his circle of friends. The series will also star Neil Patrick Harris.
"It's the kind of story that you think has been told, but then you realise it hasn't been told in Britain…" said Russell T. Davies, speaking to media outlets about the series. It's a project that has been in the pipeline for about five years.
"Russell's scripts chart the highs and lows of this time so beautifully and deftly…" said Neil Patrick Harris. "It's an honour to help tell this story."
While Olly is best known as the singer of Years & Years, he's been acting since 2008 and has continued to pursue acting projects alongside performing with Years & Years.
It's a Sin is now available
Who is Olly Alexander?
Early life
Born in 1990 in Harrogate, Alexander has had a passion for music and performance from a young age.
He studied Performing Arts at the Hereford College of Arts, but dropped out to pursue acting opportunities.
Acting career
Alexander landed his first major role in 2008. He's since acted in television, film, and theatre productions.
Music career
Years & Years formed in 2010, with their debut single released in 2012.
It was their second single, Real – released in 2014 – that began to attract attention and helped them to build momentum.
Personal life
Alexander discusses his sexuality publicly and is a powerful advocate and role-model for the LGBTQ community.
"I'm hopeful to have more sex…" Alexander told the Guardian, discussing his plans for the future. "It's very difficult in the age of Covid if you're single. I actually tried to lock someone down who would be my 'friends with benefits' sex buddy, because I saw that Holland were advising people to do that. In the first lockdown I said: 'Look, we can just have sex with each other. I trust you, you trust me, we're not together, but this is an arrangement. I've not had sex in six months, what do you think?' But he said no. I was quite upset. So yeah, not a lot of sex in 2020. But I'm hopeful that it will pick up in the new year!"