Opinion: Police in Pride is Problematic
We must demand change.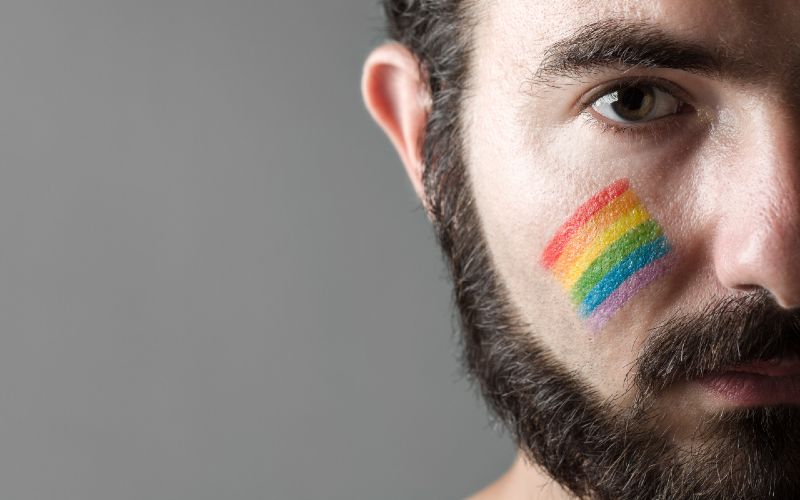 Around the world, the relationship between LGBTQ people and police authorities has a troubled history. Problematic is a polite way of putting it.
Here in the UK, our recent history with law enforcement revolves around the inflection point of decriminalisation – 1967 was when same-sex sexual activity was no longer seen as a crime that needed to be punished.
In the 1950s, police in the UK actively persecuted and prosecuted gay men. Gay men were targeted in police entrapment ploys, arrested, convicted, and deliberately publicly shamed – their lives ruined.
The persecution of gay men by the police in the UK didn't end with the partial decriminalisation of 1967.
The provisions of the 1967 decriminalisation legislation meant that it was no longer an offence if two men had sex 'in private'. The term 'in private' was interpreted strictly by the courts – it had to be a private home, not a hotel room or anywhere else. It was only 'in private' if there were only two people in the property – if there was anyone else in the property, even though not engaged in the sexual activity, then that wouldn't be 'in private'.
According to research by campaigner Peter Tatchell, in the years after 1967, convictions of gay and bisexual men rose by over 400 per cent. At least 15,000 men were convicted of consensual same-sex behaviour between 1967 and 2013, when the criminalisation of homosexuality finally ceased across the whole of the UK.
Problematic.
Since the 1990s, there have been attempts by police forces to build bridges with the LGBTQ community. The London Lesbian and Gay Policing Initiative was set up in 1991. In 1999, the Gay Police Association was formed, with a membership of 300 serving officers.
Today, police forces across the UK promote their 'diversity' credentials, they perform well in 'workplace equality' assessments, and they encourage their LGBTQ officers to march in uniform in Pride parades.
Clearly, progress has been made.
Should police officers be marching in Pride in London?
Despite the evident progress that has been made in reducing the institutional homophobia of police forces in the UK, and the attempts to build trust with the LGBTQ community, having uniformed police officers marching in London Pride has – for many – been challenging.
Following the public action in the summer of 2020, raising awareness of systemic racism – under the banner of Black Lives Matter – the question of whether it's appropriate for uniformed police to be marching in Pride in London was again raised.
Pride in London organisers confirmed that they received hundreds of submissions demanding that the police be excluded from the Pride in London march. After extensive consideration and consultation, organisers decided not to exclude the police. This decision was announced in early March 2021.
How do we move forward?
There's no easy answers on this.
Our police forces play an important role in helping our society to function effectively, but we have to acknowledge and accept that our police forces are far from perfect.
Progress has been made – it's encouraging that we can see that there are some officers who are black, who are women, who are LGBTQ – but that doesn't mean that everything is okay. We don't have to look too deeply to see that policing in the UK remains institutionally racist, institutionally homophobic, and institutionally misogynist.
Change is difficult, and change takes time. As an LGBTQ community, we can continue to work with the police to try and help them identify issues and work towards solutions, but we can also deliver some tough love.
By inviting uniformed officers to march with us in Pride, we're effectively pinkwashing institutional homophobia – we're all waving rainbow flags and saying "this is fine".
Actions have consequences.
We need to demand better from the police. We need to demand better for ourselves. We need to demand better for all marginalised people who are disproportionately impacted by the institutional racism, homophobia, and misogyny that the police continue to demonstrate.
We must demand change. We owe it to the queer people that come after us.
When is Pride in London?
Pride in London organisers have announced that they're looking at 11 September for this year's LGBTQ Pride celebrations.
What this year's celebrations will actually look like is still being developed, but we're hopeful that there'll be an opportunity for some waving of rainbow flags somewhere in the city.