Papa Party is heading for Lyon - will you be part of the action?
Eliad Cohen has created one of the world's biggest queer party brands.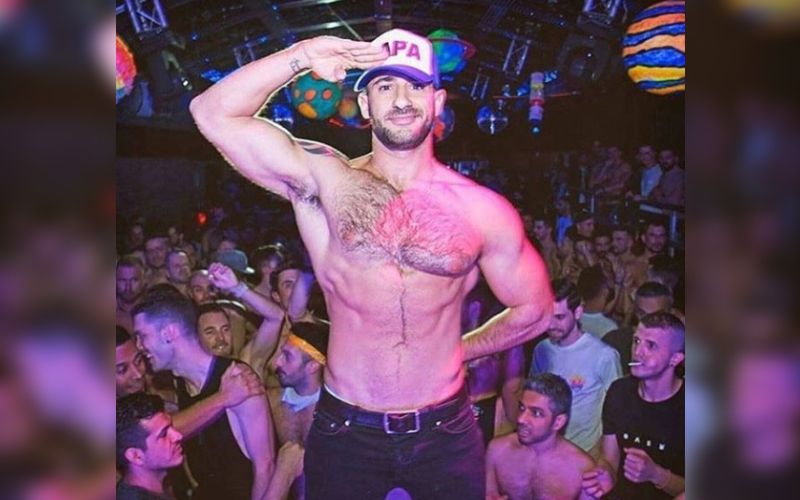 If you're looking for a major gay dance party to add to your European itinerary, then the city of Lyon should probably be on your radar.
In collaboration with FlyWish, Eliad Cohen brings his Papa Party to Bunker Club in Lyon on 14 March. Tickets are now available.
Eliad Cohen launched the first Papa Party in 2011 at Tel Aviv Pride, and it's now grown to become one of the world's biggest queer party brands. You can find Papa popping up in gay hot-spots such as Madrid, London, Tel Aviv, and Sao Paulo.
We caught up with Eliad Cohen for a behind-the-scenes look at what we can expect from a Papa Party.
How would you describe a Papa Party?
They're a lot of fun – the dance-floor is packed, and the energy is amazing.
As you take Papa around the world, which are some of the cities that you always look forward to – which cities do you feel guarantee that you'll have a good time?
Brazil is definitely my favourite place for parties.
How do you ensure that you get enough down-time to look after your health and fitness?
It's really hard to keep up with the diet and gym with all the travelling. But, I'm trying my best to stay focused and maintain a healthy lifestyle.
What do you hope that people feel when they're attending a Papa Party?
I want them to feel free and party without any attitude – we want only good energy and love, because it's all about that. See you guys on the dance floor!