Parental Guidance - films about families navigating the queer experience
There's nothing easy about growing up, or being a parent.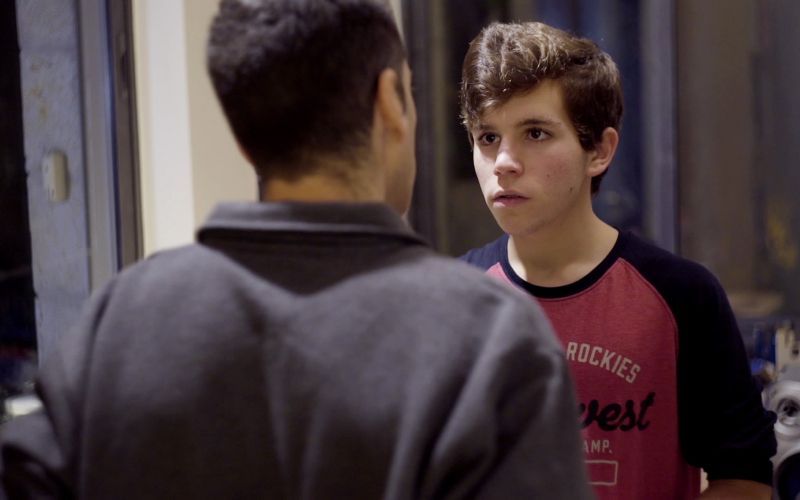 Parental Guidance is a collection of short films exploring how families navigate the queer experience.
Film is always a really compelling way for us to vicariously explore and experience universal themes.
This collection of short films – bringing together stories from around the world – highlights things we have in common and cultural nuances around the globe.
There are six films included in this collection.
Samira – directed by Charlotte Rolfes
Janosch, an interpreter, is called to help during a police deployment at the Port of Hamburg. A young African woman has barricaded herself in a container ship and threatens to commit suicide. In order to get her out, Janosch promises to help her, an offer which bears unexpected consequences.
Cast: Lucas Prisor, Dejan Bucin, Karmela Shako
Pride – directed by Pavel Vesnakov
​Manol – a retired general, a loving grandfather – is a patriarch of firm morals and fixed beliefs, which he has upheld in his household. But on this day he learns that the boy he raised is gay. The life choices of his loved ones challenge his values in a battle he has lost by default.
Cast: Aleksandar Aleksiev, Mihail Mutafov, Ani Bakalova
Lost & Found – directed by Nizan Lotem and Lior Haen
A boy loses his mobile phone which is then found by a stranger. When the pair meet at the park, at first the stranger asks for a reward for finding it, but it soon becomes apparent that he wants more than what the boy is prepared to give.
Cast: Aviv Zalishanski, Raanan Levi, Tom Hagi
Chaos Toad – directed by Carlos Lopes
Stuck living as a full-time carer for his distant mother, Andy receives a surprise intervention from his fabulous imaginary childhood friend, Arabella Sparkle. On a mission to bring light into Andy's dingy existence, Arabella soon finds out that this is no mean feat!
Cast: Tomm Coles, Beverley Klein, James Gillan, Mike Burnside
Sunken Plum – directed by Roberto F. Canuto and Xu Xiaoxi
Li Wanying's night goes from bad to worse when, after her latest cabaret performance is ridiculed, she receives news of her mother's death. As the only 'son', she feels obligated to return to her birthplace, even though she'll have to hide her true self from family and friends.
Cast: Gu Xiang, Peng Tian, Celia Yinmeng Yu, Jiaqi Chen
Escaping Gravity – directed by Benjamin Teske
Mother and father Marion and Ludwig welcome back their only child into the funfair fold with open arms. Probably because they know that this time things will be different. As family ties reach breaking point, for Marion, time is running out.
Cast: Sabin Tambrea, Ronald Nitschke, Hedi Kriegeskotte, Janna Horstmann, Kalle Haverland
Parental Guidance is distributed by NQV Media