Patrick Stahel turns his camera on the beauty of young men
We go behind-the-scenes with the photographer.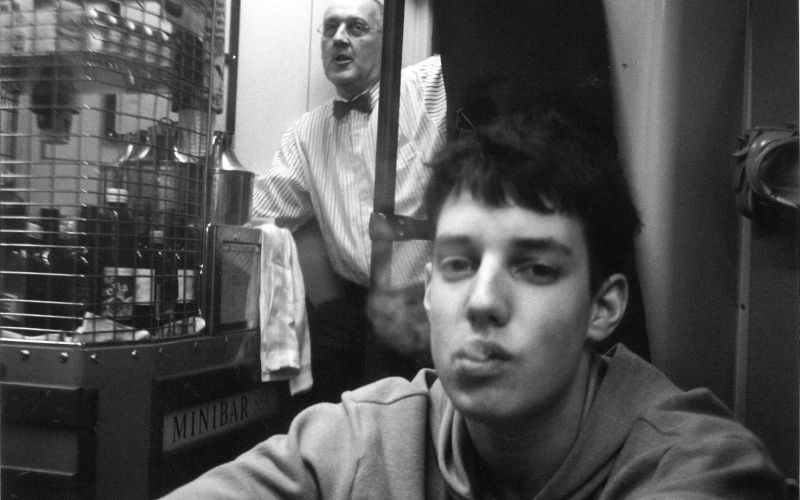 I caught up with Patrick Stahel for a behind-the-scenes look at his photography and the men that catch the attention of his camera.
When did you discover and start to explore your passion for photography?
Back in 1980 – as the riots were going on in Zurich – I was in 'exile' in the Swiss mountains at a boarding school. I fell heavily in love with a class-mate, Alex. When I had to leave the school, half a year later, I was sad that I didn't have a single photo of Alex. I wished that I could have a camera, so that I could take photos and record memories.
I eventually got a camera as a gift – a Nikon FM. It was 1983, a gift from my parents for my 18th birthday.
I still use this style of camera to take analogue photos – it's not as heavy to carry around.
Digital photography has always seemed rather boring to me – it looks all the same.
When I started taking photographs, I initially focused on landscapes. I used glass-painted filters and haze on the lens to make them appear mystical. Later, I fell in love with black and white photography and its unique contrasts.
Who are some of your photography heroes or inspirations?
My biggest hero is without doubt Herbert List – he took photos in the 1940s, mainly of young men. His work was banned by Hitler and he had to flee to Greece. It's immense what he did back then.
I also like the book Drew and Jimmy by John Patrick Salisbury – it's a very poetic long-term-study of two American brothers, growing up in the countryside.
I also like David Ance, Ani Müller, Seiichi Furuya, and Bruce Weber.
In the 1990s, I was working part-time in a bookshop – I was able to read a lot of photography books.
What draws you to focus your camera on younger guys?
I was always fascinated by the coming-of-age. My own gay youth was a storm in the 1980s, and not really a pleasant one.
Back then, to be gay was considered as a kind of abnormality. Thankfully, much has changed since.
I always try to take photos of my models in a natural setting, showing the boys as they really are. Lots of photographers like to put their subjects in costumes – with flowers, feathers, and so on. That was never my bag.
How do you find the guys that you photograph?
It's simple – mostly, I just ask them spontaneously on the streets, at the beaches, in winter resorts – generally just out of the blue.
Would you describe your photography as erotica?
Youth has an aspect of erotica – it's a time of life where it arises. But I like my subjects to retain a rather mystical sense and expression. I would never do explicit work.
What do you hope that people feel when looking at your photographs?
I simply wish that they enjoy what I do, and hope to encourage them to also do what they like doing in life.
Follow Patrick Stahel on Facebook