ManCrush: Piñata Pete
We follow him hard.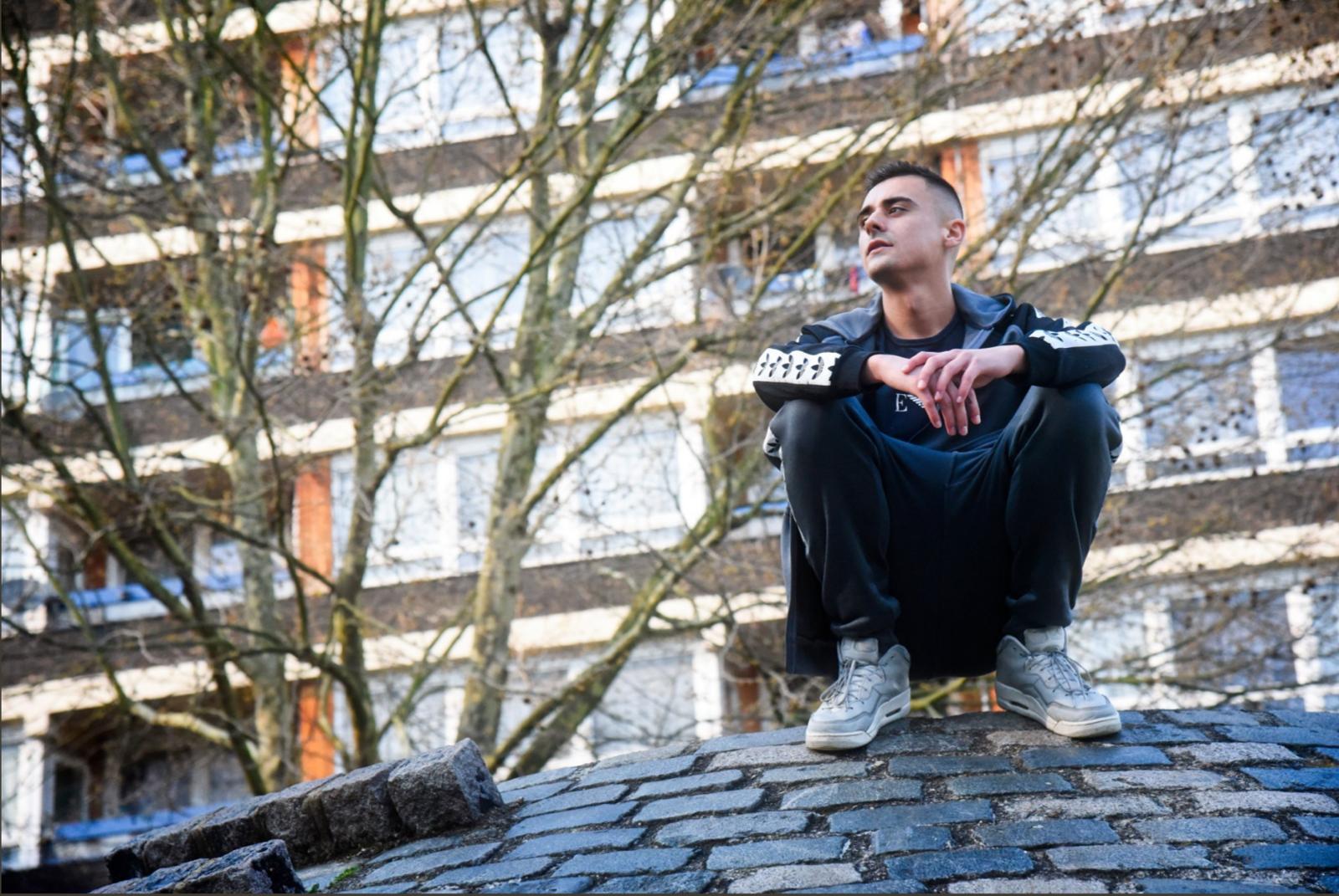 Piñata Pete is one of those guys that's instantly likeable. We met for coffee in Soho in London. His accent is pure Essex, and his cheeky sense of humour is infectious.
"I got called Pete when I started working with the Hung Young Brit studio…" he explained. "I added Piñata to it to reflect my Mexican background. I'm a party. I wanted something fresh."
"When I go out clubbing these days, I just introduce myself as Pete…" he explained. I'd asked him how he keeps his personal life separate from his professional life. "It's just all become one these days."
Cardi B has always been one of Pete's big heroes, so we spent a few minutes in shared appreciation that she is now getting the recognition that she deserves as an artist.
"I've followed her since the beginning…" said Pete. "She's now reached the top level. In her own words, it's been cockroach to butterfly."
I wanted to hear the origin story of Piñata Pete, so I asked him what had led him to explore a career in porn.
"I was 18, and I was going through a really messy break-up…" explained Pete. "A UK porn studio approached me through Instagram, and it just seemed the right thing to do. My ex was really narcissistic – this seemed like a good way to get back at him."
"It was actually one of the worst decisions I've ever made…" shrugged Pete, who is now 22. "The scene looked bad. I looked bad – I looked like I didn't know what I was doing. I took a break from the industry and moved into writing, but that first scene kept haunting me. Eventually, I thought – fuck it. I need to get back into filming and do it properly."
"That's when I approached Hung Young Brit…" continued Pete. "It's taught me a lot, working with George Mason and the guys. I've still got some scenes with them in the pipeline."
"I feel like, now – I know what I'm doing…" explained Pete. "I'm proud to show people my work now."
Pete's had a busy couple of months, building up a pipeline of content in readiness for the launch of his JustFor.Fans channel.
"JustFor.Fans is Daenerys Targaryen…" grins Pete, explaining why he'd decided to make the move onto the fan-subscription platform. "I've got scenes with Gabriel Cross, and loads of other guys coming out soon. I like being in control. I've seen how porn is run. I'd rather have my own thing rather than be part of someone else's thing."
Having studied photos and videos of Pete, I was intrigued by the prominent tattoo across his chest.
"I got it when I was 15…" explained Pete. "It's so embarrassing. People always ask me if it's the Audi logo, or something to do with the Olympics. It's meant to be a double-infinity. The whole idea is wrong. Everything is wrong about it. Now I need to find a way to fix it. I've been talking to tattoo artists about it, but it's going to take a while to figure out what to do. I don't want to rush into anything."
"But it's this other tattoo that's caused me problems…" added Pete, pushing up his sleeve to show me his right forearm. Tattooed down his right forearm is – The Dangerous Faggot. "I got it done in Mexico. My friend wrote a book, so I thought I'd represent. I like being controversial – I like to see people lose their minds. Someone reported it to the police as a hate crime, which I found to be completely ridiculous. The police gave me an official warning – they said that I'm not allowed to get any more offensive tattoos. Crazy."
Another string to Pete's bow is his work as an escort.
"I get a lot of straight guys!" laughed Pete. "About 90 percent of clients tell me that it's their first time. Clearly, it's not. I've just started doing it again, it's a good mix of regulars and new clients. Escorting is more about intimacy than sex – some guys are just lonely, some just need to talk."
After our coffee, Pete was heading to the gym.
"I'm going five days a week…" explained Pete. "I've got a personal trainer. I'm all about legs – I want more definition. I want to bulk up a bit so I can be more dominant. I want to be more versatile."
I asked Pete what advice or guidance he'd give to someone who was thinking about giving a career in porn a try.
"Don't jump at the first thing someone offers you…" advised Pete. "Once it's out there, you can't take it back."
Follow Piñata Pete on JustFor.Fans