Pineapple - an important safe-word for adult entertainers
We go behind-the-scenes with the organisation that's helping people through the tough times.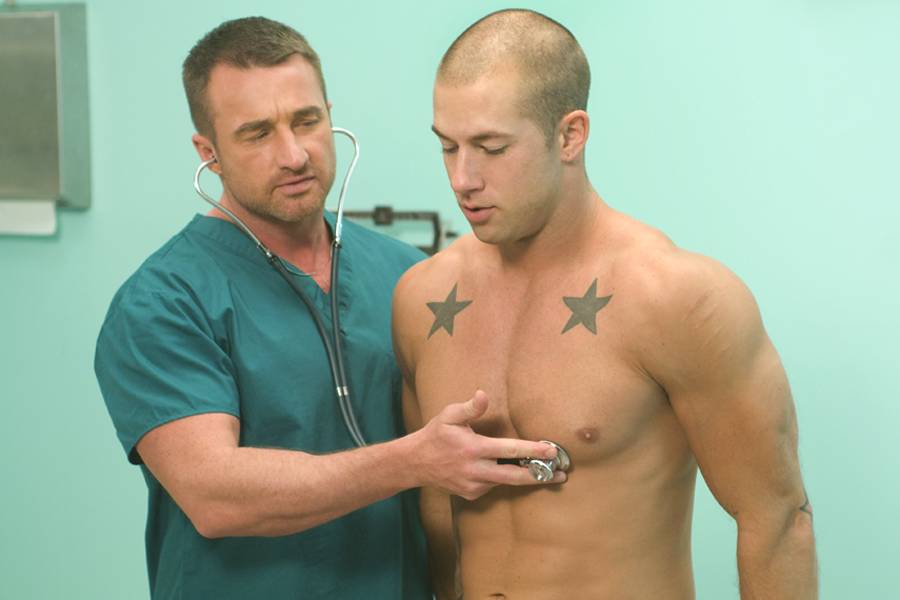 Leya Tanit is the founder and president of Pineapple Support – a support and therapy service for people working in the adult entertainment industry.
I caught up with Leya to find out more about the work of the organisation.
The origin story
"After discovering the lack of mental health resources for adult industry professionals, it was only a matter of days before I decided that I wanted to create a solution and help to put an end to the amount of lives tragically lost in the industry due to ill mental health…" explains Leya, when I ask her how she went about bringing the concept of Pineapple Support to life.
Leya attended the XBIZ and AVN awards shows in January 2018 and was deeply moved by the acknowledgment of the number of adult industry performers whose lives had been lost to suicide.
"When I returned home to Ibiza after the 2018 January award shows, it was time to set to work…" continues Leya. "Paper and note pads covered the house – within a couple of weeks, a plan had been formed. It felt as though it was a race against the clock. For every moment the resources were not available, was another moment we could lose another performer to suicide."
"April 2018 we launched – funded purely by my own savings and manned entirely by myself. Chief cook and pot wash."
The challenges of adult entertainment
"There are unique stressors associated with working in the adult industry…" confirms Leya, when we discuss what might be putting adult entertainers at risk. "It is a highly demanding job and performers give so much of themselves emotionally and physically on a daily basis."
"In my opinion, the main contributing factor to mental health challenges in the adult industry is the stigma projected onto performers by society. This stigma affects the life of those in the industry on a daily basis, taking a toll on relationships with partners, family and friends, creating feelings of isolation and abandonment."
"Beyond the impact on personal relationships, stigma can also create problems with everything from bank accounts to accommodation, doctors' appointments to Uber rides. All stemming from a lack of acceptance or understanding of the adult industry. Even the strongest of people will struggle with this knock-on effect."
Overcoming the barriers
"There are a number of factors affecting adult industry performers accessing the mental health support they need…" confirms Leya. "Like any independent performer from any part of the entertainment industry, income can fluctuate from month to month, making it hard to commit to regular therapy sessions."
"Also, therapists provided by the government health service or through insurance can often lack understanding of the adult industry. This can lead them to treat clients for their career rather than their mental health struggles, which can have a huge negative effect on the person reaching out for help."
A growing demand
"Luckily, it was a slow build-up until our first major sponsors came on board in December 2018…" says Leya, when we discuss how much demand there is for the services that are offered by Pineapple Support. "In the beginning, we only had a handful of applicants each month."
"This allowed us to ensure our operating procedures were adequate – these are constantly evolving – and kept costs to a lower level. This gradual start was important during a time when we had little to no funding."
"During our second year, as knowledge of our services grew, the amount of therapy requests received each month increased to around 50-60, on a steady incline."
"Currently, with the added stressors of Covid-19, requests have increased dramatically to around 90 a month. To cope with this influx, we now have a dedicated therapy facilitator and around 130 therapists working with us from across the US, Canada, Colombia, Brazil, UK, Europe and Australia."
Getting the message out
"Our ambassadors play an incredibly important role…" confirms Leya.
Pineapple Support's ambassadors include Colton Reece and Callum & Cole.
"Our ambassadors help to reach out to folks who may be struggling, alerting them to our services. They also volunteer for our listener service, providing an essential, anonymous, listening ear for performers requiring emotional support."
"Our ambassadors share experiences of their own mental health struggles, allowing performers to feel less isolated in their feelings and helping make therapy more accessible."
"Some of our ambassadors reached out to us, asking how they could become more involved in Pineapple Support and help promote our resources, others we approached because of their openness and pioneering attitude toward mental health. All of our ambassadors promise to uphold the Pineapple Support ethics of kindness and positivity."
Asking for help
"If an adult entertainer is feeling under pressure or struggling with their emotions, my advice would be to reach out…" says Leya. "Don't wait until you're at breaking point."
"Taking that step and asking for help can be one of the toughest things to do and it is certainly one of the bravest."
"Always remember, you are loved, we are listening and you are not alone."
Learn more about the work of Pineapple Support
Follow Pineapple Support on Twitter