Porn Profiles: Fostter Riviera
Portuguese and proud.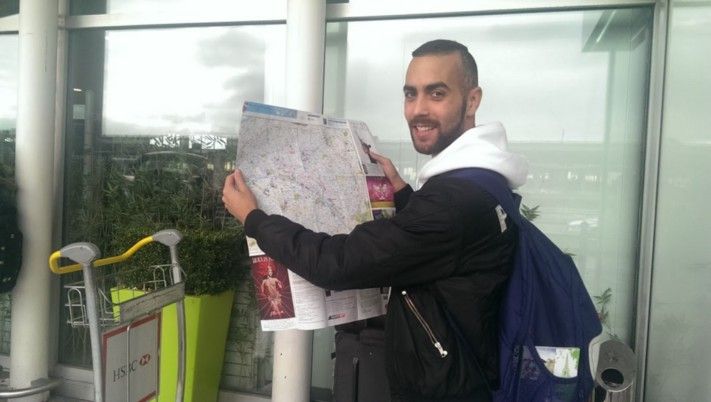 Fostter Riviera is proud to claim the title of being the first Portuguese gay porn star. It's a claim that's not particularly easy to fact-check, but Riviera is certainly one of the most high-profile and prolific performers on the gay porn scene.
"I was born in Lyon, but I've lived all my life in Oporto and it's my home..." explains Riviera. "It's a beautiful city. It's where my best friends are - my loved ones - and to live close to the sea is amazing."
"I'm currently travelling to Barcelona almost every month, and sometimes more than once..." adds Riviera. "I shoot most of my movies there, and it's a city that I'm falling more and more in love with every time that I'm there. I've also made some really good friends there."
"Since I was a child, I've been going to Benidorm in Spain for vacations..." continues Riviera, when we discuss his passion for travel. "I love spending time there with my family. I always try and take the best from every trip - finding some sex dates can always make any vacation better."
"My most romantic trip was actually with my best friend - Miguel Agramonte..." laughs Riviera. "We visited Paris, the city of love. I reject travelling to countries where my integrity as a human being is not respected - countries where being gay is illegal or a problem. They don't deserve my money."
"Travel gives us some of life's great moments..." shrugs Riviera. "Moments that burn in our memory for ever after - these are moments that have to be shared with friends."
Follow Fostter Riviera on Instagram
Follow Gareth Johnson on Twitter
---
Show your support for G-TV by buying a t-shirt.
Available in a range of designs and colours.