Pray Away - new documentary lifts the lid on the ex-gay movement
Chronicling the rise of conversion therapy and the harm it causes.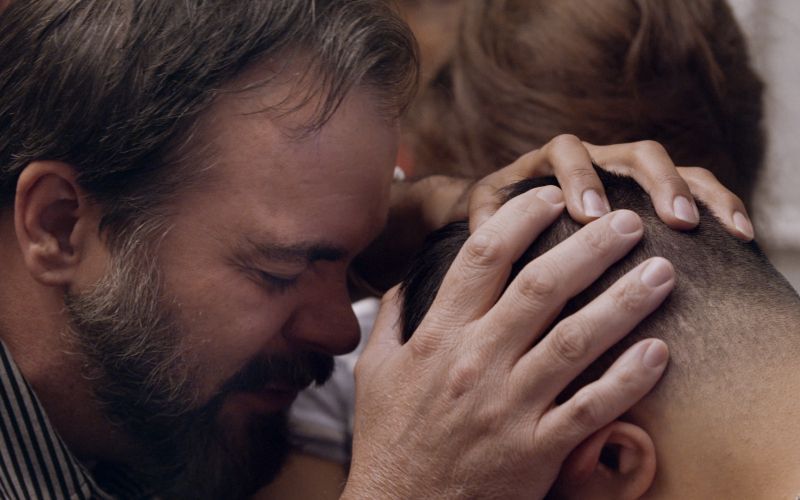 Pray Away is a documentary from filmmaker Kristine Stolakis. It chronicles the rise of the ex-gay movement and the harm caused by conversion therapy.
What is Pray Away about?
In the 1970s, five men struggling with being gay in their Evangelical church started a bible study to help each other leave the "homosexual lifestyle." They quickly received over 25,000 letters from people asking for help. They decided to formalise as Exodus International – the group that became the largest and most controversial conversion therapy organisation in the world.
But the leaders of Exodus International struggled with a secret: their own "same-sex attractions" never went away.
After years as Christian superstars in the religious right, many of these men and women have come out as LGBTQ, disavowing the very movement they helped start.
Pray Away will be released on Netflix on 3 August
How many countries have banned Conversion Therapy?
It's well documented that there's no such thing as Conversion Therapy. Any process that purports to be able to change someone's sexuality from one thing to another is emotional and psychological abuse dressed up in the language of therapy, counselling, and religion. Any attempt at 'conversion' of sexuality is particularly damaging for young people.
The practice described as Conversion Therapy has been banned in a number of countries around the world, but an alarming number of queer people are still subjected to this form of abuse.
What is conversion therapy?
Conversion therapy is the pseudoscientific practice of trying to change an individual's sexual orientation from homosexual or bisexual to heterosexual using psychological, physical, or spiritual interventions.
Historically, the techniques used in conversion therapy have been horrific – lobotomies, chemical castration, electro-shock aversion treatment.
Today, organisations offering conversion therapy are generally suggesting counselling, visualisation, social skills training, psychoanalytic therapy, and spiritual interventions such as prayer and group support.
There isn't any form of conversion therapy that change someone's sexuality. It's based on the false premise that a sexuality that is not heterosexual is somehow deficient or abnormal.
Which countries have banned conversion therapy?
Conversion therapy is illegal in Brazil, Ecuador and Malta.
Germany has banned gay conversion therapy for anyone under the age of 18.
In the US, 20 states have taken action to limit or ban conversion therapy, however there is no federal ban.
In Canada, a number of provinces have banned conversion therapy. There appears to be growing support for a national ban.
In Australia, state-based moved to ban conversion therapy appear to be gaining momentum.
How can I help to ban conversion therapy?
Find out what the law is where you are.
Search for community organisations that are advocating for bans on conversion therapy.
Add your voice and your resources to campaigns to ban conversion therapy – both at a local and a global level.
We need action, not excuses and delays.
We need to protect queer kids.