Pride in Sheffield - challenges ahead for a community navigating uncertain times
The event's committee is now planning a Pride event in September.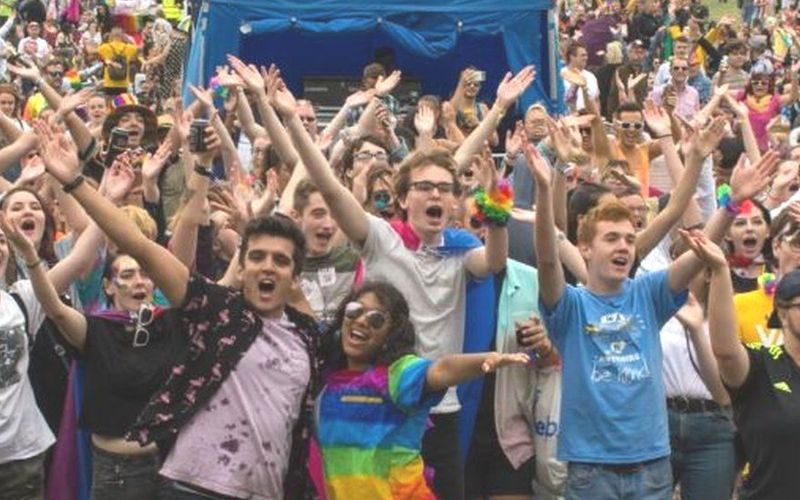 As we continue to navigate the uncertainties of our new-normal, one of the big question-marks is what shape our LGBTQ Pride celebrations will take in the months ahead.
We caught up with Dan Kahn – co-chair of the Pride in Sheffield committee – for a behind-the-scenes look at the challenges being grappled with.
When we think back to pre-Covid times, how does Sheffield "normally" celebrate LGBTQ Pride?
To answer this question, it's best to cast back to 2018, when Sheffield held a truly massive, fully inclusive Pride, with record numbers in the Parade, excellent weather, and a fantastic atmosphere.
Sadly in 2019, it was but a shadow of the success in 2018, and a complete shambles. The 2019 committee antagonised the majority of the LGBT community be trying to turn Pride into an anarchist protest instead of an inclusive event and they proceeded to exclude whole sectors of society including public servants such as Police and Prison Officers, Fire service and several potential commercial sponsors.
The result was a Pride which was underfunded, offered mediocre, unprofessional entertainment, no police presence on site to offer reassurance to LGBTs, a chaotic, poorly organised parade and – to top it all – appalling weather.
Even though the rain reached flood conditions by mid-afternoon, the Pride organisers did not curtail the event, even though electrical equipment in the Cabaret tent was sinking into six inches of water and the main stage was also at risk from flooded electrics.
Furthermore, a band performing on the main stage lost some equipment including a drum and it was never found and they have so far not been compensated.
Despite all this PR disaster, the 2019 Pride committee adopted a Donald Trump mentality and grossly exaggerated the attendance numbers, conflating the few hundred in the Parade to many thousands.
How did Sheffield's LGBTQ community celebrate Pride in 2020?
In 2020, the Pride didn't go ahead at all, although a limited number of poorly advertised and supported online events took place.
So, all hopes have been on 2021.
But, in spite of the promise of lockdown being lifted, it has been impossible to organise anything meaningful, or even hold committee meetings, except on Zoom which many people cannot use due to poor internet or using out of date computers – including myself.
What's been the impact of the pandemic and the lockdowns and restrictions on Sheffield's LGBTQ venues and on the queer community in Sheffield?
Basically, the impact of the lockdown has been that there has been no LGBT scene at all for more than a year now.
For many years, Sheffield's scene has been very moribund, with only Dempsey's and the much-maligned Queer Junction available as venues, as well as the friendly Spirit of Sheffield bar nearby and the monthly LGBT night at the university – originally called Climax, then renamed Grapefruit.
All this has not been on for a year now – Queer Junction has closed for good, but there is no sign when Dempsey's and Spirit of Sheffield will reopen, despite them both having some outdoor seating space, but clearly not wanting to open when outdoor seating pubs reopened a few weeks back. Maybe they will open in May when indoor seating pubs will be allowed to open.
What are the current plans for Pride 2021 in Sheffield?
We've decided to postpone Pride until Saturday, 18 September. That's when we'll hold a large outdoor event in the centre of Sheffield.
I'm also planning to organise a number of smaller-scale LGBTQ arts-related events at local venues in the week 23-31 July.
Find out more about Pride in Sheffield