Queer fiction: We're Worried About Him
Liam Gilliver's debut novel.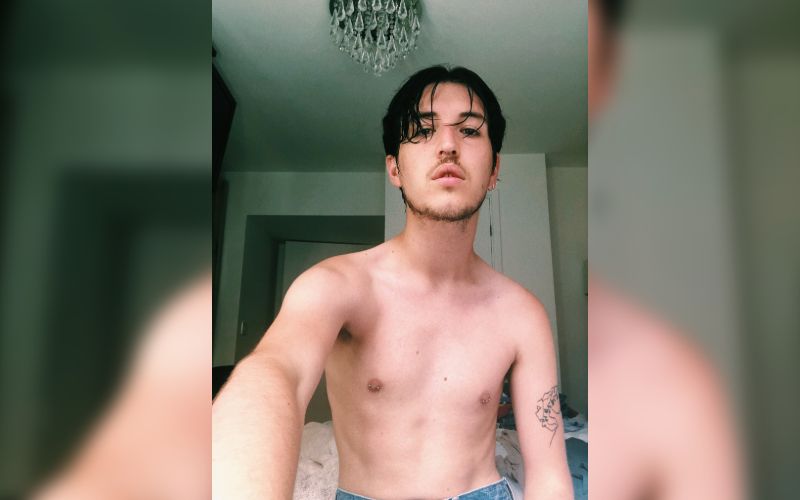 We caught up with Liam Gilliver about his debut novel, We're Worried About Him.
You've said that you started working on this book because you were left feeling unsatisfied by the queer books and films that were available to you. What was it about queer books and films that wasn't satisfying you?
I think the most unsatisfying thing about queer books and films is the sheer lack of them. It's not really about the films themselves that I have a problem with – it's that I can count the number I've watched on one hand. We just don't have enough representation. I absolutely loved films like Love, Simon and Call Me By Your Name – they're both excellent examples of queer cinema that really broke through into the mainstream. But I don't think we should become complacent and settle for that, we shouldn't be grateful for having a handful of gay films or books when there are hundreds of straight films and books being produced annually.
If I was to criticise gay media itself, it would have to be this pattern where gay characters, or their relationships, are ultimately terminated in the end, and I think when most gay films are coming of age, it's easy to tie sexuality into that chapter of the protagonists life – and not really continue it through to the later stages of their life. Homosexuality doesn't end when high school does, and we need to see that on screen.
You started by writing poetry – is that something that you'd done previously?
I first started writing poetry in my final year of university. It wasn't really something that I'd done before but I enjoyed the creative freedom that came with it, which I suppose was a nice contrast against writing a dissertation.
Originally, We're Worried About Him was going to be a collection of poems, and then I started writing a short story entitled Oranges. Both the story and the poems have this very moody style, and I like to contrast very bleak writing with something very emotional. So, at some point, during the creative process, they merged into one.
The book is written in past tense, but all of the poems are in present. I did this because I wanted to show how even though the character changes and the story-line progresses, the poems stay relevant. They're very in the moment, they're about what is now.
Who are some of the writers or poets who are your heroes or that inspire you?
Definitely Oscar Wilde. My favourite book of his is The Picture of Dorian Gray. It's just so eloquent and beautiful, and I reference it in We're Worried About Him. I'm a tad obsessed with Wilde – I visited his grave in Paris, his University in Dublin, and went to Capri which was one of his favourite holiday places. When I discovered his personal story of being gay and his book being used against him in court – I found it even more raw and emotional. I always think how his work would have differed if he lived in a more accepting society like today. I'm sure if that was the case, his work would have been way more explicitly queer.
How would you describe your book, We're Worried About Him?
Surprisingly – not 'gay'. The book revolves around the relationship of two men, so I think its inevitable that people will describe it as a 'gay book', and that's totally fine. But it doesn't really deal with things that are exclusive to the queer community such as coming out, dealing with homophobia, or coming to terms with one's sexuality. The book is about falling in love as much as it is about heartbreak, about self-discovery as much as it is self-torment – but these themes are so universal everyone at some point in their life can relate to them. They're not 'gay' experiences, they're human experiences and I really wanted to stress that – if someone read the book and all they got out of it was that it was 'gay' – they'd really be missing the point.
Are you drawing on any personal experiences for the characters in the book?
I've put a lot of myself into the main character. Which, at times, has left me feeling quite vulnerable because I feel like I'm exposing a lot of things about myself. But, I think it's necessary to make it feel as authentic as possible, and now it's finished, it's nice to have something tangible that documents my life experiences in such as special way. I dedicate the book to all the guys I've loved before, and the protagonists love interest is definitely inspired by multiple guys that have been in my life. I kind of touch on that in the book, by playing with this notion that he's too good to be human – which he kind of is, because he's the good and the bad of a collection of people – so his personality and energy is quite intense. Ultimately, I enjoy mixing reality with imagination and letting the readers interpret which bits are real or not. But, the story-line is fiction, and I'm not just saying that to shield myself. I promise. Kind of.
What do you hope that people feel when reading, We're Worried About Him?
I think it depends on the reader – there are a lot of things I'd like people to take away. Perhaps one of the main points of the story is that a relationship won't fix you, that some battles you have to conquer yourself and that's okay. The main character is a sensitive boy who struggles with his emotions – and, without sounding cliche – I think the story shows how normal it is to not be okay. I would love We're Worried About Him to trigger discussions about the themes it deals with. Whether that be dependency, mental health, abuse, or even the sense of belonging. Because these are all human experiences.
It would be amazing for someone to pick this book up, who is tired of the heterocentric media, and for once feel like they're represented. Obviously, this story is very personal to myself, and I'm certain that not every gay person will feel like they can relate to the characters – but then, I hope they do what I've done and go on to create their own representation. If I could cause a domino effect of my readers telling their own story, that would be amazing.
Follow Liam Gilliver on Twitter