Queer Heritage South Launches A Digital Museum
Get involved in showcasing the heritage of our community.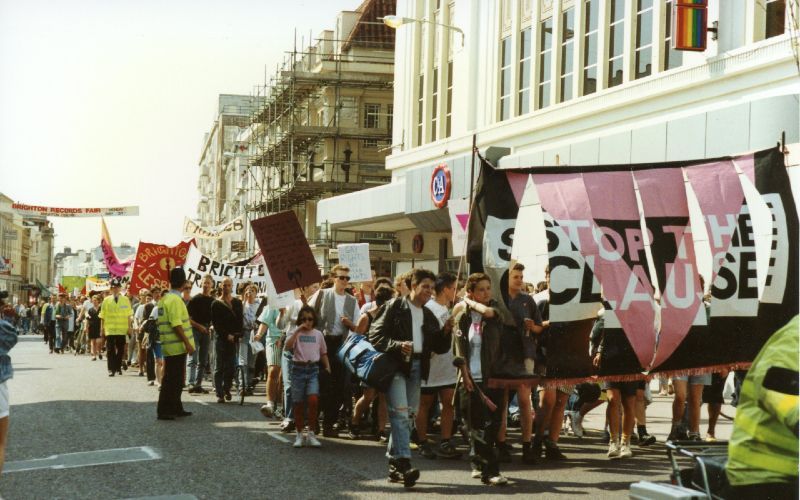 As museums across the country await reopening, Queer Heritage South have launched a new project – a digital museum where LGBTQ+ heritage can be preserved, sourced and celebrated.
The digital museum aims to be a comprehensive LGBTQ+ archive that the community of Brighton and beyond are invited to contribute to, enjoy and share.
The project enables visitors to upload videos, images and interviews, creating their own secure, digital archive – contributing to the wealth of material being collected. The museum's collection includes photographs, memorabilia, writing and footage.
Contributions can be fully captioned and credited, uploaded temporarily or forever. The digital museum's collection is also fully searchable – viewers can locate the histories and stories that resonate with their own lives.
"We are delighted to be opening our Queer Digital Museum after a year that has really demonstrated how precarious, but vitally important community heritage is…" explains David Sheppeard, project director of Queer Heritage South. "It brings us together around stories and experiences, it builds empathy, it allows us to learn from the past and shape the future. We're so grateful to the generosity of the contributors to the Museum so far and are excited to see what else we can unearth – please get in touch if you have something to share, we would love to hear from you!"
Accompanying the online collection is a podcast series – My Queer Museum. The podcast features interviews with notable members of Brighton & Hove's LGBTQ+ community.
Podcast highlights include:
Novelist and activist Juno Dawson reflecting on her successful This Book Is Gay published in 2014, the writing of which was foundational in Juno's transition journey, paving the way for this year's follow up This Book Is Trans.
Brighton Gin founder and broadcaster Kathy Caton talking about Brighton's celebrated LGBTQ+ pubs and venues.
Marlborough Productions Creative Director Tarik Elmoutawakil offering a highly personal glimpse into his teenage diaries.
Rainbow Chorus singer and choir leader Aneesa Chaudhry on mixtapes: Her first mixtape was a significant gift from her first girlfriend.
Queer The Pier (Brighton Museum & Art Gallery) Community Curator, Janet Jones discusses a controversial t-shirt that opened her mind to queer life.
The podcast's interviews are conducted by Roni Guetta and David Sheppeard of Marlborough Productions. Exhibition curator EJ Scott (Museum of Transology) contributes to all podcasts, offering a perspective on ways LGBTQ+ heritage can be preserved and discovered for future generations.
The Queer Heritage South digital museum project has been developed by Marlborough Productions.