Reading list: Issue #2 of The Office from Class Comics
How far would you go to get that promotion?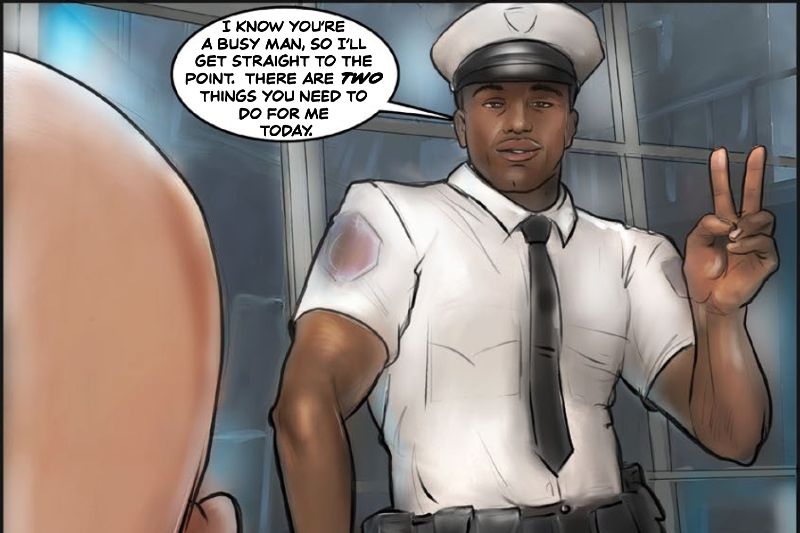 Published by Class Comics, The Office is a great example of erotic gay comics at their most ambitious and most accomplished. We were impressed by the beginning of this adventure, and Issue #2 continues to raise the bar on this sexed-up series.
Written and illustrated by Enzo, Issue #2 of The Office has bucket-loads of action, narrative, character development, and sex rammed into every page.
What happens in Issue #2?
Mr. President thought that he'd had the last laugh letting both Michael and July think that their advances were giving them a foothold on the company ladder. He had no plans of promoting either of them, no matter how much they put out for him.
As it turns out, Mr. President had forgotten one critical thing. When you're paranoid enough to install security cameras everywhere, someone's going to watch the footage. And that someone is Keon, a security officer with the brains to know he's outwitted the boss!
The tables are turned when Keon shows up at Mr. President's office and suddenly Mr. P. is putting out, rather than the other way around. This puts a real damper on Michael, July and the President's mood!
Get your hands on Issue #2 of The Office from Class Comics