Reading list: Issue #4 of Stripshow from Class Comics
Fuel your fantasies with these quick and dirty adventures.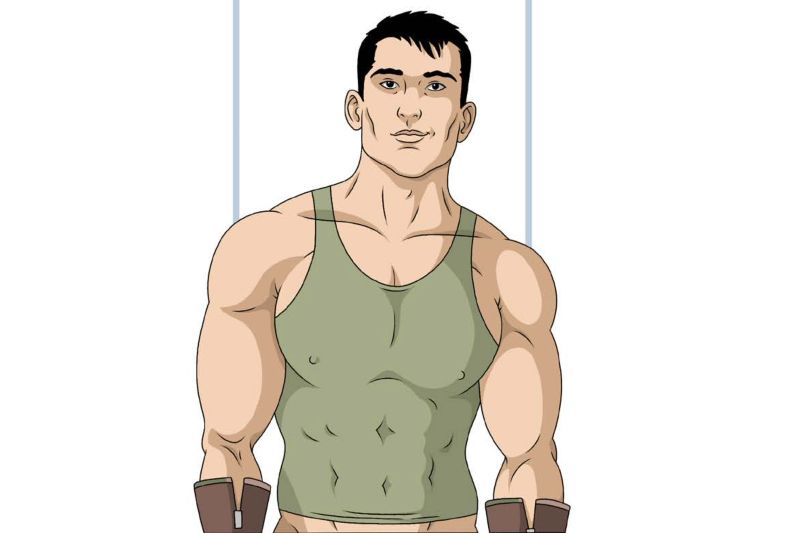 Published by Class Comics, Stripshow is a great example of the power of erotic gay comics to feed our imagination and fuel our fantasies.
This issue includes 40 different stories - bringing together Stripshow comic strips that the Class Comics team have digitally published in recent years.
These sexed-up adventures include a huge range of characters, including favourites such as Zahn, Camili-Cat, Locus, Space Cadet, Naked Justice, Devilhound, Deimos, Isaiah Shade, Ghostboy, Diablo, Red Velvet, Doc Solando, Captain Jung, Flamer, and Golden Boy.
These one-page stories are a complete tale all in a single page, requiring no further understanding of the character's comics that they pull inspiration from.
The stories are written by Patrick Fillion and Robert Fraser - the men behind Class Comics - and the artwork has been created by Alexander, Jacob Mott, David Cantero, PPMAQ, Toastwire, Leon De Leon, Sunny Victor, Michael Broderick, Tom Cray, and Patrick Fillion.
As well as the stories presented in the comic strips, the deluxe edition of this issue also includes ninety pages of sketches, pinups, and a silent edition.
If you're into erotic gay comics, you'll probably want to add this one to your collection.
Get your hands on Issue #4 of Stripshow from Class Comics