Real life: My brother and I run a gay strip club
Missed flights, fights, and alcohol-induced dramas - all part of the fun of working with male strippers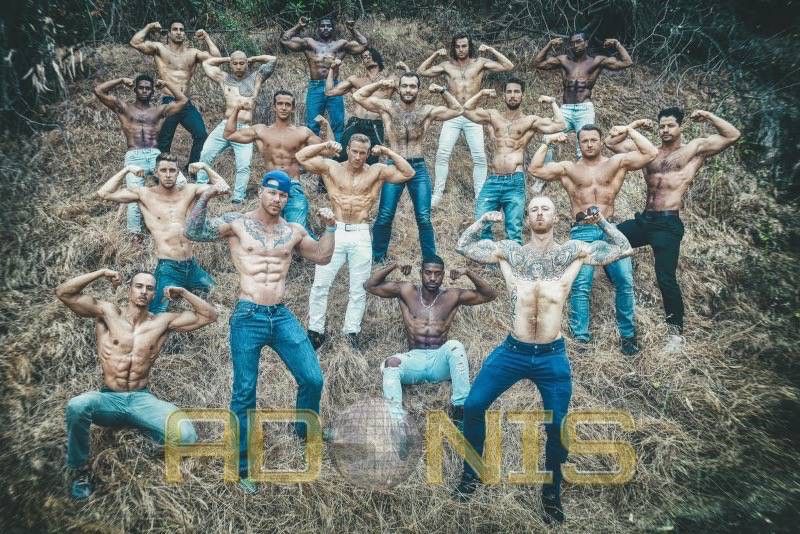 Brothers Tim and Matt de Iturriaga are the guys behind the Adonis gay strip club nights.
Established initially in Brooklyn, New York, the men from Adonis are now also performing regularly in Los Angeles and Palm Springs.
I caught up with Matt de Iturriaga for a behind-the-scenes look at what it takes to run a gay strip club.
Adonis was established in 2010 in New York City by your brother Tim. You've expanded the brand to Los Angeles, Palm Springs, and there's been shows in Las Vegas. Are there plans to continue to expand the brand into new locations?
The expansion protocol for starting and building shows in other cities is extensive and complex. It also takes patience and time to build the shows, and having the right person in charge of the operations is paramount to achieving success.
Each expansion is a difficult and very time-consuming operation, so it needs to make sense logistically and financially in terms of which city we tackle. As of right now, we have some other projects and updates in the works, so further expansions into new cities are somewhat on hold for the moment.
What makes a good gay strip club?
There are so many factors - a nice enough and solid venue, good venue ownership, good leadership for the shows, location, and a strong customer base.
Of course, probably the most important is having the hottest stable of dancers, studs, and stars.
Who are the customers who come to a gay strip club for a night out?
Anyone and everyone is welcome at Adonis shows. Though we cater to a predominantly gay male customer base, we openly embrace anyone in the LGBTQ community and all are welcome to shows. Even straight guys and women are permitted entry. We believe in a wholly inclusive environment for everyone.
How would you describe the atmosphere at an Adonis show?
The atmosphere is definitely sexually supercharged, fun and interactive. Drinks are usually flowing strong, and the music selection is popular.
Adonis shows typically have the largest selection of dancers anywhere in the country, so there's usually more eye candy and talent than customers can dream of - it's a great energy.
How many performers do you have on the roster in each club?
Rosters can vary so much week-to-week based on the city, events, and other Adonis parties. We're almost always over 20-25 dancers per show in Los Angeles and New York City, and sometimes that number can climb to 30-40 dancers.
It's very competitive, but it keeps the dancers determined to stay in top shape in order to be as attractive and marketable as possible.
Is it true that most guys performing in gay strip clubs actually identify as straight?
Tim and I are asked this all time. At this point, my honest answer is that I'm not sure what is strictly gay or strictly straight anymore.
In the Adonis world, I like to say that it's all 50-shades-of-gay, but there are definitely a good amount of guys who identify as straight.
How do you recruit your performers?
There really isn't an audition process as such, but guys need to look the part in order to be successful at Adonis - the standard is very high.
What sort of show do the performers at Adonis deliver?
The Adonis shows are more of a strip-club dance format rather than choreographed strip shows like Magic Mike.
Each dancer is on stage for two songs, and then rotates off and the next dancer comes up.
There's no nudity at the public shows, but each month we offer private all-nude shows at private venues in both New York City and Los Angeles. These shows are extremely popular.
How do customers tip the performers?
Tips are usually given directly by the customers to the dancers, usually placed in the dancer's underwear.
What are some of the challenges of running a gay strip club?
The challenges are tremendous and never stop. Everything from logistical and coordination issues, to missed flights, to fights, to alcohol-induced situations and misunderstandings - the list goes on.
In order to be able to deal with it all, we have to be extremely patient, adaptable, and always vigilant. There's so much behind the scenes that has to get handled properly in order to keep the shows running and keep everyone happy.
What does the future hold for Adonis?
Adonis has been very good to us overall, and we're very fortunate that our jobs entail running shows and parties that make customers happy and make the dancers a few bucks.
In terms of what's next, we're keeping it versatile and seeing what happens.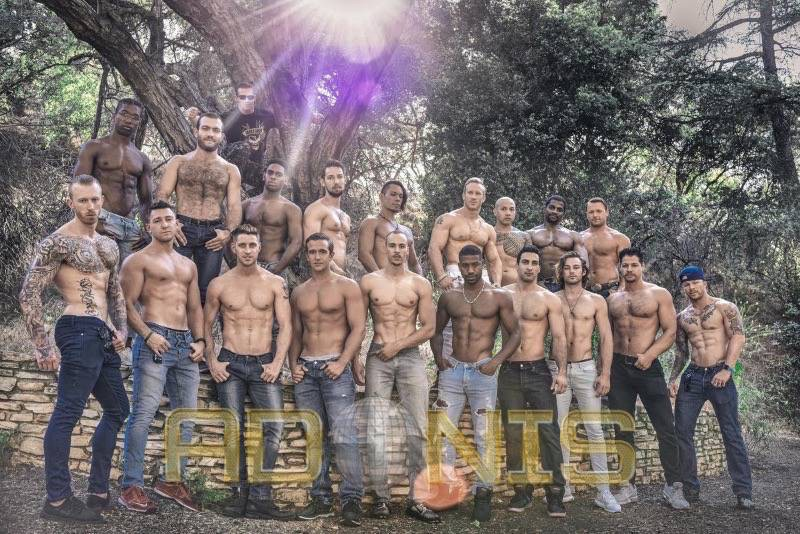 Follow Gareth Johnson on Twitter
---
Show your support for G-TV by grabbing a t-shirt.
Available in a range of sizes, colours, and styles.